African Braided And Cornrow 2019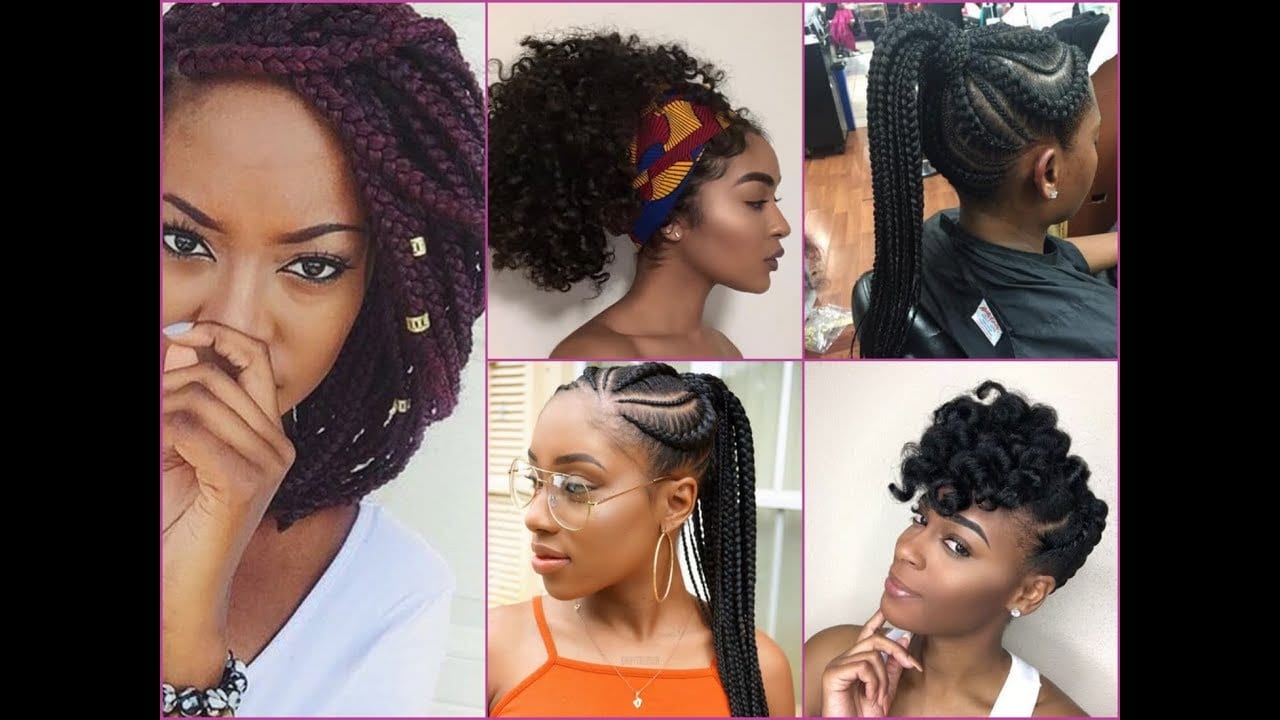 We bring to you the Latest African Braided and cornrow 2019 styles.
The is nothing more difficult than choosing a particular hairstyle for an occasion: job interview, marriage ceremony or just normal hairdo. in this post, we share with you the latest hair styles on African Braided and cornrow 2019.
African hair braiding is very versatile: microbraids, cornrows, fishtail braids, blocky braids, black braided buns, twist braids, tree braids, hair bands, French braids and more are at your disposal. Once you pick a desired braiding style, thickness and have your hair braided, you may shape your braids into gorgeous hairstyles both for every day and special events.
Researchers say that braids were "in fashion" even 2000 years b.c. If they have survived till our time, there definitely must be something special in them, don't you think? No wonder, every year world-famous designers experiment with braids at fashion shows. Fancy to know what's new they offer!
Chunky cornrow braids, referred to as goddess braids, are perfect for days when you want to give your hair a break or when you are going on a beach vacation and would rather not worry about styling your strands every morning. The great thing about the braids of this size is that they don't take too long to do and are easy to take out.
READ LATEST AFRICAN FASHION DRESSES

Sarkodie Photos that Proves He is a King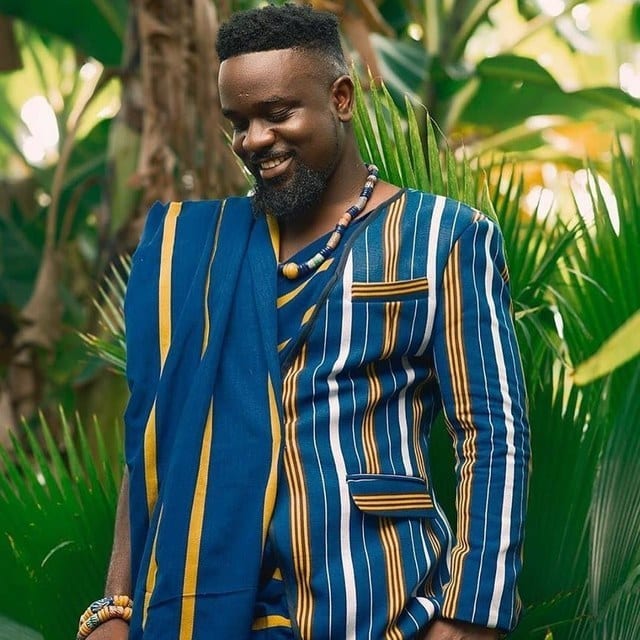 Check out Sarkodie Photos that shows he is really a fashion king
Ghana and Africa's most successful rapper Michael Owusu Addo known on stage as Sarkodie is a sensation when it comes to "flow and punch lines"  as many have known him for. Sarkodie has uniquely built his brand over the years. One of the most outstanding aspects of  the brand of Sarkodie is his style of dressing. Starting music at a time rappers had to copy everything from the western world including dressing like Tupac and others, Sarkodie chose to be different.
READ SARKODIE NET WORTH
Check out the following compilation of sarkodie Photos that proves he is a fashion king as well.
How your boy stepping into 10th July #CancerSZN pic.twitter.com/PhFdP4desj

— Sarkodie (@sarkodie) July 9, 2019
How your boy stepping into 10th July #CancerSZN pic.twitter.com/PhFdP4desj

— Sarkodie (@sarkodie) July 9, 2019
What true blessings look like ❤️ pic.twitter.com/0v8ootXqA8

— Sarkodie (@sarkodie) March 31, 2019
Tomorrow @TracySarkcess will be 20 years old ❤️❤️ finally #TrayDay pic.twitter.com/jPmxuCmC6G

— Sarkodie (@sarkodie) March 2, 2019
#AllDieBeDie one day 🙏🏾 pic.twitter.com/cM190qaUNh

— Sarkodie (@sarkodie) February 7, 2019
#RapperHolic18 pic.twitter.com/ofDYK2Js4m

— Sarkodie (@sarkodie) November 21, 2018
— Sarkodie (@sarkodie) September 30, 2018
More Sarkodie  photos
Facts about Sarkodie
His contributions to the Ghanaian Music Industry have earned him numerous accolades, including;
the Vodafone Ghana Music Award for Artiste of the Decade. In 2015
Sarkodie was ranked the 19th most Influential Ghanaian by e.tv Ghana.
He is considered one of the major proponents of the Azonto genre and dance.
Sarkodie is often named as one of Africa's greatest hip hop artists.
MTV Base ranked him sixth on its list of the Hottest African MC's in 2014.
 Lynx TV ranked him first on its list of the "Top 10 Ghanaian Rappers of All Time" 2013.
In 2015, AfricaRanking.com ranked him third on its list of the "Top 10 African Rappers of 2015".
In 2015, The Guardian listed him as one of its top five hip hop acts on the African continent
Content on this website is protected by DMCA.  Dont waste your time copying because you would eventually remove it.