Abbas Kubaff net worth is estimated at $ 1 million. He is a Kenyan Rapper. Abbass is one of the best rappers in Kenya. The 43year old has been in the music industry for over a decade.
Andrew Kabiru Karuku popularly known as Abbas Kubaff, is a Kenyan hip hop artist who was raised in the Kariobangi South, Nairobi. As a member of the rap group K-South, and later as a solo artist, Abbas has shaped and pioneered rap music in East Africa from the in 1995.
K-South was a trio formed by Abbas, his brother KC and neighborhood friend Bamboo. The group split in 2005 after KC went missing and Bamboo move to the United States.
Read Richest musicians in kenya
As a solo artist Abbas is famous for hit songs such as "Chapaa" and "Tokelezea". He won a Chaguo La Teeniez Awards award in 2008 and a Golden Mic award in 2011. In 2006, Kubaff released his debut album Angabanga. He has toured extensively in Europe and has performed in Nairobi as the opening act for Coolio, Lost Boyz, Maxi Priest and Akon.
Read Nafsi Huru net worth
In 2014 he released his fourth studio album known as Ghettoholic. Abbas is married to Anna, a British citizen, and has one daughter named Sofia
Abbas Kubaff Net Worth
Abbas Kubaff net worth is estimated at $ 1 million. He is a Kenyan Rapper. Abbass is one of the best rappers in Kenya. The 43year old has been in the music industry for over a decade.
Highlights
Nairobbery (As K-South) (2001)
Nairobizm (As K-South) (2003)
Angabanga (2006)
Welcome To The Madhouse (As part of collaborative project BLNRB) (2009)
Mister Abbas (2010)
Ghettoholic (2014)
Biden Appoints Nigerian-Born Adewale Adeyemo As US Deputy Treasury Secretary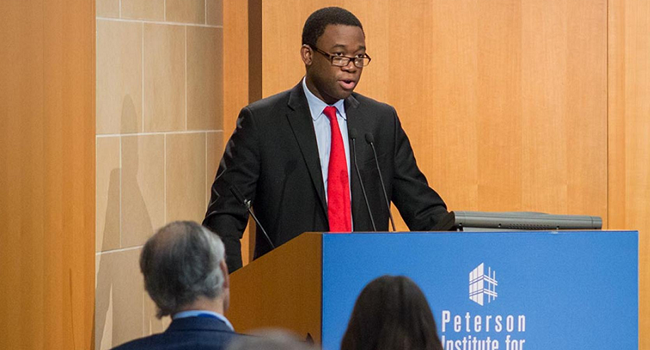 US President-elect, Joe Biden has appointed Nigerian-born attorney, Adewale  Adeyemo, as Deputy Treasury Secretary
"It's official! Wale Adeyemo becomes the first-ever Nigerian American Deputy Secretary of the US Treasury, in the history of the country!! Congrats to Wale," the Chairman of the Nigerians in Diaspora Commission (NIDCOM), Abike Dabiri-Erewa tweeted on Monday, confirming the appointment of the former senior international economic adviser during the Obama administration.
Adeyemo will serve under former Federal Reserve Chair Janet Yellen, who Biden plans to appoint to lead the US Treasury Department.
Born in Nigeria, Adeyemo was raised in California where he obtained a bachelor's degree before proceeding to Yale Law School for his legal education.
Adewale Adeyemo
Before his appointment into the Obama administration, Adeyemo worked as an editor at the Hamilton Project, then served as senior advisor and deputy chief of staff to Jack Lew in the United States Department of Treasury.
He later worked as the chief negotiator for the Trans-Pacific Partnership and also served as the first chief of staff of the Consumer Financial Protection Bureau under Elizabeth Warren.
In 2015, he was appointed to concurrently serve as Deputy National Security Advisor for International Economics and deputy director of the National Economic Council.
He went on to become the first president of the Obama Foundation.
According to Politico, Biden is also expected to name Cecilia Rouse, an African American economist at Princeton University, to lead the Council of Economic Advisers.
Oluseyi Abiodun Makinde is a Nigerian Businessman, Politician and Philanthropist. He is the governor of Oyo State in South-western Nigeria. read more on Seyi Makinde net worth here
 He is an Engineer and a subject matter expert on fluid and Gas Metering. He is the Group Managing Director of Makon Group Limited; an indigenous oil and gas company in Nigeria.
Seyi Makinde Net Worth
 He established his first oil and gas private business called Makon Engineering and Technical Services, (METS) at the age of 29 in the year 1997, after earning years of work experience with international oil and gas companies.
Makinde contested for the Oyo State gubernatorial seat in 2015 on the platform Social Democratic Party (SDP).
Makinde was born to a renowned teacher turned accountant, late Pa Olatubosun Makinde and Madam Abigail Makinde of Aigbofa Compound in Oja'ba, Ibadan. He is the third child of the family.
Makinde began his education at St Paul Primary School and completed his primary education at St Michael Primary School, Yemetu, Ibadan. His secondary education was at Bishop Phillips Academy, Monatan, Ibadan. In 1985, he gained admission to the University of Lagos (Unilag) where he earned his bachelor's degree in Electrical Engineering.
Seyi Makinde Net Worth
In 1998, Oluwaseyi trained at Industrial Control Services in Houston, Texas on Safety Shutdown System; and Development of Analytical Competence for Managing Operations at Lagos Business School (now Pan-Atlantic University)in 1999.
Seyi Makinde Net Worth
 In 2000, he had training in automation. In 2002, he studied Fundamentals of Crude Sampling at Jiskoot Auto Control Training Centre, Kent, England. Also, in 2005, he studied Understanding and Solving Complex Business Problems at Massachusetts Institute of Technology (MIT), USA.
Seyi Makinde Net Worth
Seyi Makinde is one of the richest governors in Nigeria. Aside politics, he is also a successful businessman. Oluwaseyi lives in Ibadan, Oyo State. He is married to Tamunominini, and they have three children
Awards and recognitions
Nigerian Union of Journalists (Oyo State Council)-Laudable Contribution to Humanity Merit Award.
National Association of Oke-Ogun Students (Ibadan)-Merit Award.
Fiditi Grammar School (Oyo State)-Old Student Merit Award in appreciation to the commitment, dedication and service to the association and humanity.
Junior Chamber International (JCI) University of Calabar Chapter.-Entrepreneurial Excellence Award.
Sports Writers Association of Nigeria (Oyo State Chapter)-Gold Merit Award for immense and invaluable contribution to sports development.
Nigerian Association of Social Workers Merit Awards (Oyo State Chapter)-Philanthropic gestures and contribution to Social Care Delivery Services.
CCII National Merit Award.[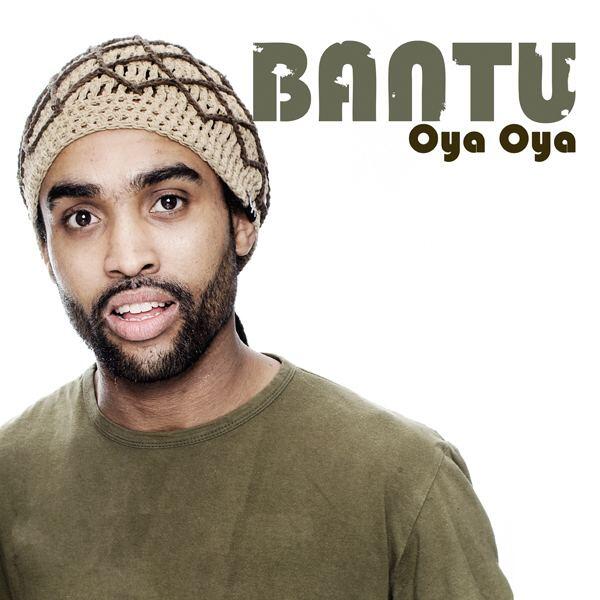 Adegoke Odukoya, better known as Ade Bantu is a Nigerian-German musician, producer, and social activist who is the frontman of the 13 piece band BANTU and the creator of the monthly concert series and music Festival Afropolitan Vibes which holds in Lagos, Nigeria. Ade Bantu is also the founder of the Afro-German musical collective brothers Keepers. His band BANTU received the Kora Award (the Pan-African equivalent of the Grammy) for their album Fuji Satisfaction in 2005.
Ade Bantu Biography
Ade Bantu was born in Wembley, London. He is biracial, being the son of a German mother and a Nigerian father.
In 1973, he relocated to Lagos, Nigeria with his parents Barbara Odukoya and Adeleke Odukoya. After the death of his father in 1986, he moved with his mother and 3 siblings to Germany. He is the elder brother of musician Abiodun.
Musical career
Attracted by Germany's emerging hip-hop movement Ade Bantu joined the Hiphop group Exponential Enjoyment with Goldlover D (Sini Demir), Double-A (Mola Adebisi) and General GG (Götz Gottschalk) in 1989. He used the alias and stage name "Duke T".
Their single "Think for a Moment/Style Introduction"(Tan Tric 12") is the 3rd German hiphop release (1989). They went on to produce the first multilingual Hip-hop album in Germany titled "Chop or Quench" (1993). It featured the pioneer German hiphop crew Advanced Chemistry. This was followed by a Free Jazz Hiphop album in 1993 with Peter Kowald, Sainkho Namtchylak and Peter Brötzmann titled "Expo's Jazz & Joy".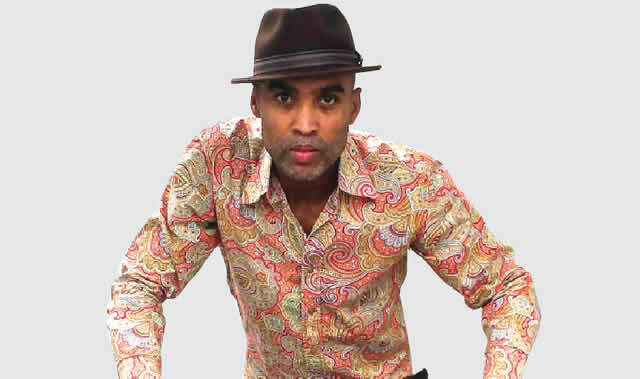 In 1993 he was approached by Fonk Free aka Moreno (Oliver Freyman) and DJ An-dré (André Schröter) and together they founded the band "Weep Not Child' releasing "From Hoyerswerda to Rostock" (Buback Records, 1993) and "Liberation thru Music & Lyrics" (Groove Attack, 1994). Their music clip "Je Ka Bere" was featured in the European campaign of Media Against Racism.
In 1996 Ade was invited by Jan Ü Krauthaeuser to contribute to the Cologne Carnival music compilation "Humba 2". This led to the formation of the band BANTU with his brother Abiodun aka Don Abi, Patrice and Amechi (Amechinna Okerenkwo). He officially changed his stage name to Ade (later to Ade Bantu after BANTU's 2005 album release). BANTU's debut album "Fufu" became an instant success in Nigeria earning them two radio hit singles "Nzobu" & "Fire Inna Dancehall". In 2000 after a wave of racist motivated violent attacks on foreigners which climaxed in the killing of Alberto Adriano, Adé Bantu set up the Afro-German musical collective Brothers Keepers. Their song "Adriano (die letzte Warnung)" (Adriano the final warning) was released in 2001. It became an anti racism anthem selling well over 220,000 copies and making it to the Top 5 of the German pop charts. An album titled "Lightkultur" was released as well as a Sisters Keepers single "Liebe und Verstand" (Love & Understanding).
In 2003 Ade Bantu, his brother Abiodun and German reggae singer Gentleman recorded the single "Rudie (Hold It Down)" together with UB40. In 2004 he released his group BANTU's much anticipated European debut album "Bantu". The album featured Don Abi, Sly Dunbar, Positive Black Soul and Pee Froiss from Senegal.
In 2005 Ade Bantu once again assembled Brothers Keepers for a second musical venture. Broadened by many Turkish, Italian, Swedish and German artists their album "Am I My Brothers Keeper?" went far beyond the success of its predecessor, directing rousing statements, biographical insights and critical irony at German society. With BANTU he released "Fuji Satisfaction" an eclectic mix of Fuji, hiphop, Dancehall, Afrofunk and Afrobeat that featured Nigerian Fuji singer Adewale Ayuba in 2005. It won critical acclaim and the Kora Awards as "Best Group West Africa" and "Best Group Africa" 2005. This amongst other things promoted his move back to Lagos, Nigeria.
In 2006 he performed with the Afrobeat Academy Band during the 2006 FIFA World Cup in Germany. He has collaborated and toured with Tony Allen and Seun Kuti. In 2011 Ade Bantu's group BANTU released "No Man Stands Alone" an album of collaborations that was mostly recorded in Nigeria. The album featured Highlife music legend Fatai Rolling Dollar, Sound Sultan, and Nigerian-German singer Nneka
Ade Bantu is the creator of Afropolitan Vibes a live music concert series & annual music festival that features alternative music acts alongside Nigerian and African music legends
The 13 piece BANTU collective released Agberos International in 2017. The 10 track album was produced by Aman Junaid. It features Tony Allen and Nigerian spoken word poetess Wana Wana. In September 2020 BANTU released "Everybody get Agenda" a long-player that showcases the band's tightly knit horn section accompanied by driving rhythms and socio-political lyrics that address issues of police brutality, corruption, urban alienation, xenophobia, and migration. The album also features Afrobeat artiste Seun Kuti on the song "Yeye Theory"