7 Signs You Are Not Ready for A Relationship Even If You Want One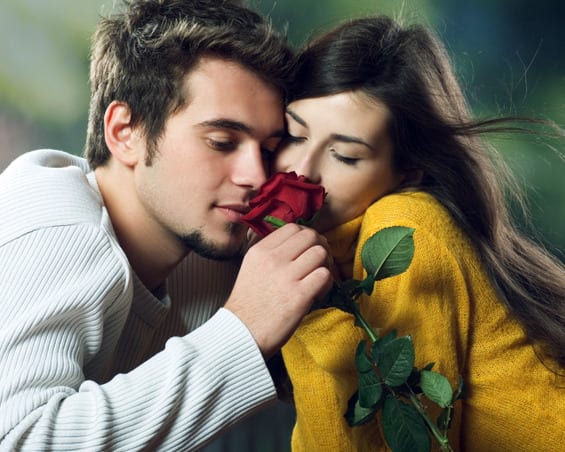 7 Signs You Are Not Ready for A Relationship
Many of us want a relationship but at a subconscious level, 7 Signs You Are Not Ready for A Relationship even if you feel ready.
Here are seven undeniable signs that you are not ready for a relationship:
1. You Are Still Not Over Your Ex
If you are still scarred by your last relationship and keep ruminating on how things went down, you are not ready for another one. Heal the wounds of your past before getting on the love boat again.
Read How to Wear a suit
2. You Have Huge Demands of Your Partner
Standards are good but people who are not ready for a relationship often have a long list of things they desire from a partner. They will often nitpick and find fault in their partner and if the person doesn't match up to their expectations, they will bolt.
3. You Love the Chase
The chase can be exciting but if you are more thrilled by it that the prize, then you are not ready for a relationship. A person who is not ready for a relationship will abandon the ship when things get serious.
4. You Are Flaky
Do you bail out on dates? Then you are not ready for a relationship.
5. You Thrive on Drama
On an unconscious level, you are excited by chaotic and unavailable men. If emotionally unavailable or married men rock your boat, then it's a sign that you are not ready for a relationship.
6. You Think of Relationships as A Prison
If you think of relationships as a shackle to your happiness, then you are just not there yet when it comes to committing to someone.
7. You Are Not Happy with Yourself
You are responsible for your happiness.
Before getting into a relationship you need to love and be happy with yourself. Expecting someone to be your source of happiness adds an unnecessary yoke to a relationship.
Speaking on his marriage to Jada Pinkette-Smith, Will Smith said that one's happiness in a relationship is their responsibility.
Read How to get off Comparison Trap
"Her (Jada's) happiness was her responsibility and my happiness was my responsibility and we decided that we were going to find our individual internal, private joy and then we were going to present ourselves to the relationship and to each other, already happy. Not coming to each other, begging with empty cups out demanding that she fill my cups and demanding that she meet my needs. It's unfair and it's kind of unrealistic and can be destructive to place the responsibility for your happiness on anybody other than yourself," he said.
Charles Woodburn Net Worth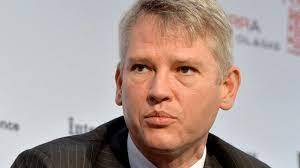 What is Charles Woodburn net worth?
Charles Woodburn is a British businessman who has been the CEO of BAE Systems since July 2017.
Woodburn earned a bachelor's degree in electrical sciences from St John's College at the University of Cambridge in 1992 and a PhD in engineering from Cambridge University, followed by an MBA from Erasmus University Rotterdam.
Keep reading to find Charles Woodburn net worth
Read Tim Cook net worth
Before working for BAE Systems, Woodburn was chief executive of Expro Group, which surveys and manages oil and gas wells around the world. He had also spent 15 years at Schlumberger, an oil services company, overseeing major projects in Thailand, Australia, and the US.
On joining BAE Systems he was to be paid a base salary of £750,000 a year and given more than £1.6m to buy him out of incentive schemes at Expro. It was reported in December 2016 that he was paid a total joining package worth £3 million.
Read Latest Updates here
Thanks for reading Charles Woodburn net worth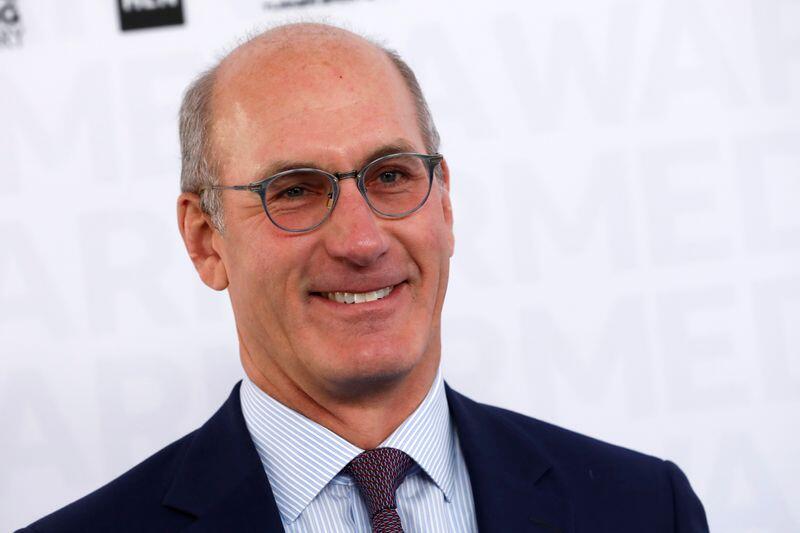 What is John Stankey net worth?
| | |
| --- | --- |
| Net worth | $76 million |
| Name | John T. Stankey |
| Date of birth | 1962 |
| Occupation | businessman and CEO of AT&T Inc. |
| Nationality | United States |
John Stankey net worth: John T. Stankey is an American businessman currently serving as CEO of AT&T Inc. and as a member of AT&T Inc.'s board of directors. He previously served as AT&T's president and COO and was former CEO of WarnerMedia.
Early life and education
Stankey was raised in Los Angeles, the youngest of three children. His father was an insurance underwriter and his mother a housewife. In the 1980s, he graduated with a B.A. in finance from Loyola Marymount University. In 1985, he took an entry-level position with Pacific Bell. In 1991, he earned an M.B.A. from UCLA.
Career
In 1995, after Southwestern Bell Corporation became SBC Communications, Stankey served as the Executive Vice President of Industry Markets beginning in 1998 becoming the Executive President of Industry Markets in 2000.
Read Tim Cook net worth
In 2001 Stankey became the President and CEO for SBC Southwest. Stankey served as CIO of the "new AT&T" after the merger of SBC with AT&T Corporation finalized in 2005, becoming the senior executive vice president and CTO for AT&T from 2008 to 2012, Stankey held various senior executive positions within the company and in January 2012, Stankey became the CSO and group president of AT&T Inc.
In 2015, Stankey became the CEO of AT&T Entertainment Group and during the merger of Time Warner with AT&T, Stankey served as the senior executive vice president of AT&T/Time Warner merger integration planning. He earned $22.5 million from AT&T in 2019 and $21 million in 2020; in 2020, AT&T lost $5.4 billion and cut thousands of jobs.
Read Eric Yuan net worth
On October 1, 2019, Stankey became the COO of AT&T while continuing to serve as the CEO of WarnerMedia.
On April 1, 2020, Stankey announced that he would be stepping down as CEO of WarnerMedia, and that former Hulu CEO Jason Kilar would be assuming that role effective May 1, reporting to Stankey who will continue as COO of AT&T.
 On April 24, 2020, AT&T announced that effective July 1, 2020, Stankey will replace Randall L. Stephenson as CEO of AT&T.
John Stankey Net Worth
John Stankey net worth is $75 million. Since June 2018, Stankey has been the CEO of WarnerMedia which owns various media and film corporations, including Warner Bros., HBO, Turner Broadcasting System, and CNN.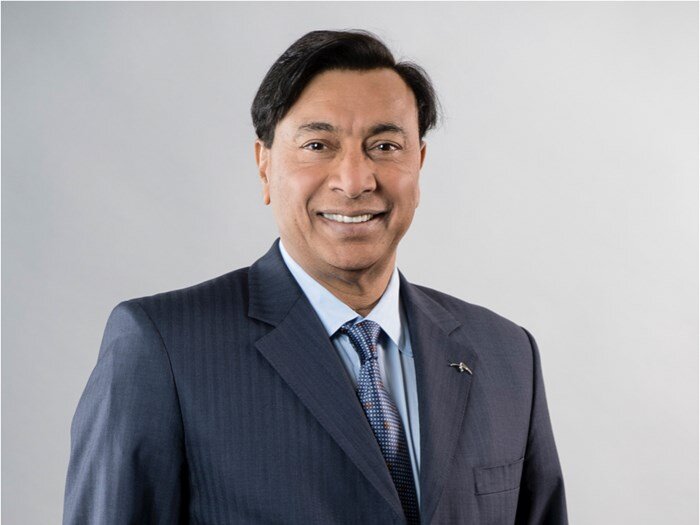 What is Lakshmi Mittal net worth?
| | |
| --- | --- |
| Net worth | $17.7 billion |
| Name | Lakshmi Niwas Mittal |
| Date of birth | 15 June 1950 |
| Nationality | Indian |
| Occupation | chairman and CEO of ArcelorMittal |
Lakshmi Mittal net worth 2021: Lakshmi Niwas Mittal is an Indian steel magnate, based in the United Kingdom. He is the chairman and CEO of ArcelorMittal, the world's largest steelmaking company. Mittal owns 38% of ArcelorMittal and holds a 20% stake in Queens Park Rangers F.C.
Early life and career
Mittal was born in a Marwadi family. He studied at Shri Daulatram Nopany Vidyalaya, Calcutta from 1957 to 1964. He graduated from St. Xavier's College, affiliated to the University of Calcutta, with a B.Com degree in the first class. His father, Mohanlal Mittal, ran a steel business, Nippon Denro Ispat.
Mittal opened his first steel factory PT Ispat Indo in Sidoarjo, East Java, Indonesia. In 1989 Mittal purchased the state-owned steelworks in Trinidad and Tobago, which were operating at an enormous loss. He turned them into profitable ventures in a year.
Mittal purchased the Irish Steel plant based in Cork, Ireland, from the government for a nominal fee of £1 million. Three years later, in 2001, it was closed.
Lakshmi Mittal Net Worth
Lakshmi Mittal net worth is $17.7 billion. He is one of the richest people of Indian descent. His wealth is sourced from stealmaking, education and health.
Mittal has been a member of the board of directors of Goldman Sachs since 2008. He sits on the World Steel Association's executive committee and is a member of the Global CEO Council of the Chinese People's Association for Friendship with Foreign Countries, the Foreign Investment Council in Kazakhstan, the World Economic Forum's International Business Council, and the European Round Table of Industrialists. He is also a member of the board of trustees of the Cleveland Clinic.
the Lakshmi Niwas Mittal, Usha Mittal Foundation and the Government of Rajasthan partnered together to establish a university, the LNM Institute of Information Technology (LNMIIT) in Jaipur as an autonomous non-profit organisation.
In 2008, the Mittals made a donation of £15 million to Great Ormond Street Hospital in London, the largest private contribution the hospital had ever received. The donation was used to help fund their new facility, the Mittal Children's Medical Centre.
Personal life
Mittal is married to Usha Mittal. They have a son Aditya Mittal and a daughter Vanisha Mittal.
His residence at 18–19 Kensington Palace Gardens—which was purchased from Formula One boss Bernie Ecclestone in 2004 for £67 million (US$128 million)—made it the world's most expensive house at the time.
Read Eric Yuan net worth
Content on this website is protected by DMCA. reproducing any content on this site without explicit permission is strictly prohibited.