7 reasons why you should choose 1xBet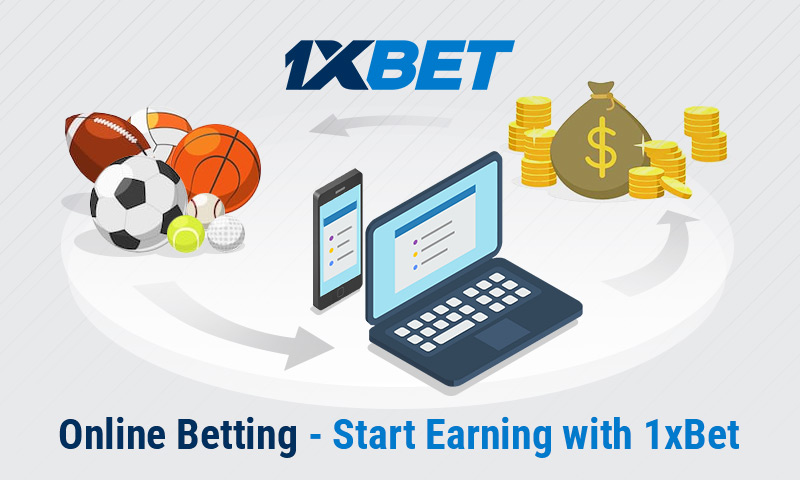 Glusea brings to you reasons you should choose 1xbet
As a leading bookmaker in the industry, 1xBet helps millions of people to realise their dreams and win money with their favourite teams and athletes. 1xBet started operating in 2007, and since then has solidified its position as a reliable sportsbook. Sporting giants like FC Barcelona, ​​the Spanish La Liga and the Italian Serie A, collaborate with 1xBet along with the famous sports organisations NAVI and Cascade. 1xBet has a valid international business license issued in Curaçao, which is a respected gambling certification centre.
1xBet currently operates an online betting hub within over 50 countries worldwide with no signs of slowing down. The bookmaker is frequently on the lookout for an opportunity to expand its influence and continuing its relentless global expansion drive. Here are some benefits you get with a global brand that stands out from the competition with seven reasons why you should choose 1xBet.
Outstanding sports betting options
Players prefer betting with 1xBet as the betting company provides:
■ high odds
1xBet provides enhanced, superior odds for numerous events so you can gather more significant wins.
■ broad range of markets
1xBet continually provides betting options where users gain access to over 4,500 markets in over 60 different sports, from tennis, baseball and football, to the speedway and pesäpallo. You can even bet on politics, science, economics, and show business.
■ a multitude of live streams
You can watch live-streams of your favourite athletes' and teams' victories while placing your bets without searching for local broadcasters or online.
Safety first at 1xBet
The cyber-security team at 1xBet prioritises the safety of players' private data and personal details. The protection extends to every area, including financial data and each player's information. By utilising the most advanced and sophisticated encryption software and protocols along with secure, two-factor authentication, 1xBet ensures every effort is made to protect its players' data and prevent fraud and theft.
Top mobile app
Mobile users will enjoy the 1xBet app that is available to download on both iOS and Android-driven mobile devices. The app ensures a smooth user experience and incorporates identical features as the web version of the site. Users get the most convenient betting
options, direct access to exclusive entertainment with instant withdrawals anytime, anywhere.
Fast registration
Signing up and registering at 1xBet takes moments since you can create your account instantly with a single click. You can also choose to register via phone with your number, and by email. There are no long and complicated forms, and the entire process is convenient, fast and safe.
Prompt deposit and withdrawal of funds
There are more than 200 international and localised options to fund your online account at 1xBet! They include leading brands and market leaders like MasterCard, Visa, AirtelTigo Money, MTN, Vodafone. Players can use a standard currency or one of the numerous cryptocurrencies, including Bitcoin. There are 25 cryptos for betting at 1xBet including the popular Ethereum and Litecoin.
Make Money Online as a student
24/7 support
The service at 1xBet is second to none, with 24/7 support available to all players. You can communicate in over 30 languages and ask questions using a dedicated online live chat service. There are the options of getting in touch via email and phone as well. Whichever option, the 1xBet team of professionals is always there and happy to assist with your queries.
The ultimate ongoing bonuses and promotions
There are always surprise rewards, bonuses and ongoing promos at 1xBet designed to improve your betting experience. You start with an exceptional welcome bonus immediately after signing up. That awards you a 200% bonus with your first deposit, up to 550 GHS besides loads of other popular bonus offers. They include risk-free bets on significant sports events, birthday gifts, cashback deals, promotions for top world sports events with prizes including the latest branded smartphones, holiday tours to the most luxurious resorts in the world and luxury cars.
1xBet is your best choice
In over 13 years operating as a betting company, 1xBet has been incredibly successful. The best proof of that is the number of prestigious industry awards 1xBet has won. They include the SBC Awards, International Gaming Awards and several others.
1xBet has set the bar high with standards of excellence. Players get a diverse range of betting markets, outstanding odds, superior support service and many chances to win big. Choose the best, and enjoy your success with 1xBet!
You can create an account with 1xbet here
Dwayne Johnson Cars and Houses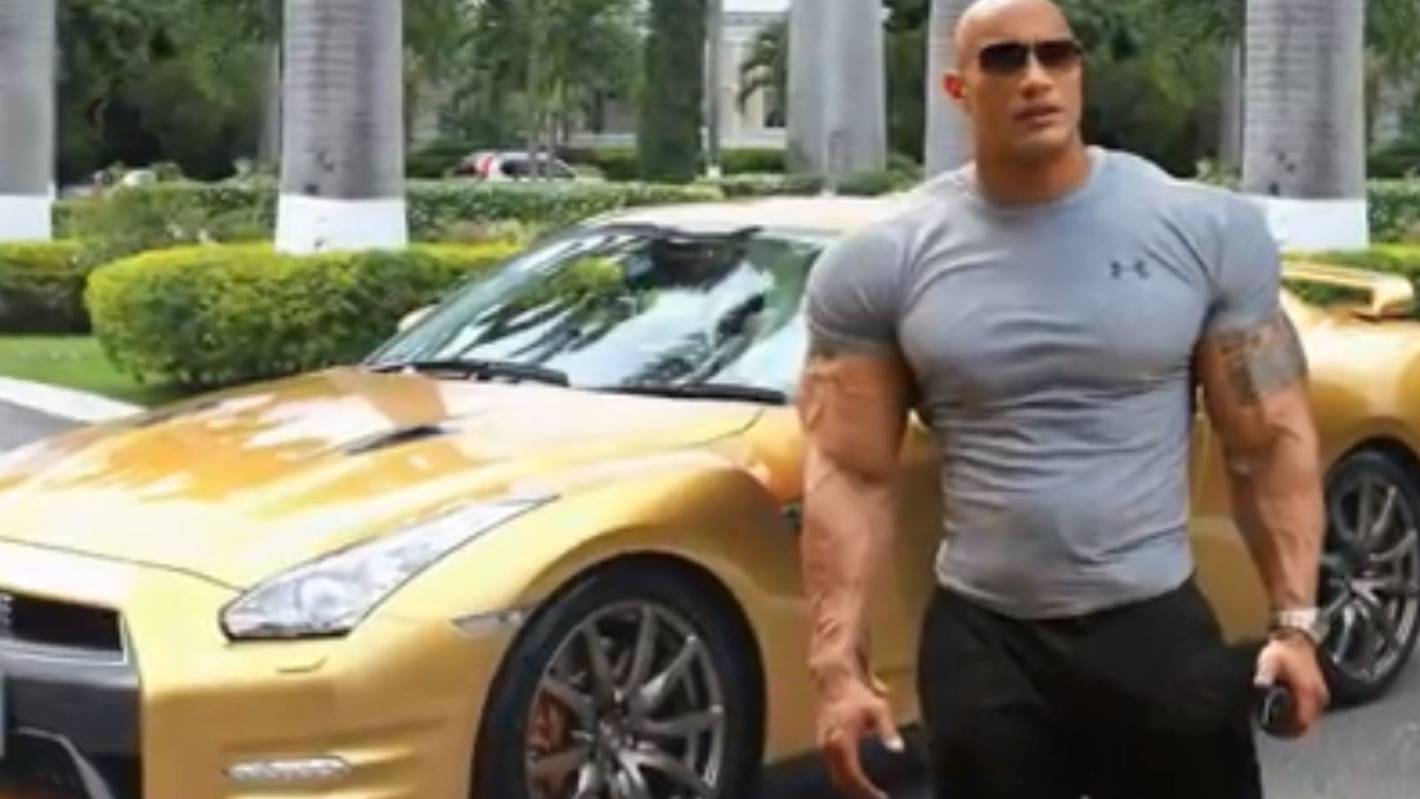 Dwayne Johnson cars and houses: Dwayne Johnson who is known popularly by his ring name, The Rock, is a former wrestler and currently one of the most successful Hollywood actors.
With over two decades of experience both in acting and wrestling, Dwayne Johnson has garnered a lot of plaudits and has established himself as a fan favorite both during his wrestling days and in his acting career.
Born on May 2, 1972, Dwayne Johnson, prior to becoming a professional wrestler was a former Canadian and American football player. 
Dwayne Johnson was on the wrestling ring for eight years before switching his career focus to acting. Since he began acting, Dwayne Johnson's movies have recorded a commercial success, grossing over $3.5 billion in North America alone, and $10.5 billion globally. 
Read
You wouldn't be wrong to co aider him one of the most successful and most prominent Hollywood actors in history. Dwayne Johnson also charges about $20 million per movie which explains why he is one of the richest and highest-paid Hollywood actors in the world. 
With so many awards to his name, both in wrestling and acting, Dwayne Johnson has used part of his millions to acquire some of the most expensive cars and houses to afford him the life of luxury worthy of someone of his status.
This article will be considering some of the expensive and luxury Dwayne Johnson cars. The Hollywood star also owns several houses. 
Dwayne Johnson Cars
Pagani Huayra-$2.6 million
One of the best of its kind, the Pagani Huayra is one of the fastest sports cars owned by Dwayne Johnson. It is also the most expensive ride in Dwayne Johnson cars collection. 
The Pagani Huayra is built with a Twin-Turbo 6.0L V12 engine type, capable of reaching a top speed of 236 mph with a 730hp power. These features explain why it is regarded as one of the most expensive cars in the world. 
It has the ability to accelerate from 0-60 mph in 2.2 seconds little owned than that it is also ranked one of the fastest sports cars in the world. 
Ferrari LaFerrari-$1,416,362
It is no longer a doubt that the famous wrestler and actor has a great taste for Superfast cars as he has also included the Ferrari LaFerrari in his car collection. 
A luxury car with a sleek design and very portable in size, the Ferrari model is built with a 6.3L V12 Hybrid engine along with a 7-speed automatic transmission. 
The luxury has the ability to produce a power output of 950hp and can accelerate from 0-60 mph in 2.5 seconds at a top speed of 217mph. 
Ford GT 2017-$450,000
The love Dwayne Johnson has for the Ford model is unmatched. Produced by Henry Ford, the Ford GT is built with a 3.5L twin-turbocharged V6 engine mates with a 7-speed automatic transmission along with a power output of 450hp.
The Ford GT is also similar to its counterpart, the Ford F50 which is designed with a Carbon Fibre body. 
Lamborghini Huracan-$261,274
The Lamborghini Huracan with a price tag of $261,274 is another expensive ride among Dwaynwe Johnson cars.
Being a fan of fast and furious rides, Dwayne Johnson sure cannot ignore the Lamborghini Huraycan and that's why he has acquired the luxury sports car to add to his collection. 
The Lamborghini Huracan is an exceptionally comfortable ride for a luxury car with an amazing sound from its 5.2L V10 engine capable of producing 572.6hp power output. 
Rolls Royce Wraith-$300,000
If you are a celebrity and do not have the Rolls Royce Wraith in your collection then there is something wrong. "The Rock", as he is often called, has made sure to include the luxury car for kings in his collection. 
The Rolls-Royce Wraith is a two-door Coupe ride built with a 6.6L V12 twin-turbocharged 8-speed transmission. 
The Rolls Royce Wraith is also another one of Dwayne Johnson cars, it has a price of $300,000
Plymouth Prowler-$43,000
The Plymouth Prowler car is powered by a 4-speed automatic transmission with a V6 engine which is capable of moving at a maximum speed of 115 mph. It can accelerate from 0-60 mph in 7.1 seconds. 
Chevy Chevelle 1971-$72,900
Dwayne Johnson also owns the luxury ride along with his fellow actor Vin Diesel. Built with a V6 engine capable of producing a power output of 155hp.
It is capable of moving at a top speed of 162 mph and accelerates from 0-60mph in 6.1 seconds.
Cadillac Escalade- $76,195
The luxury SUV is also among the collection of the Hollywood star Dwayne Johnson. It comes with a Cool-looking digital cockpit interface along with a large rear cargo space and with fascinating in-cabin storage. 
Ford F-150-$56,190
For someone like the rock, you can expect him to acquire the gigantic ride to suit his nature. Designed with a 2.7L twin-turbocharged V6 engine, The F50 is capable of producing a power of 325hp and is one of the cars he usually drives around with. 
Dwayne Johnson Houses
Dwayne Johnson reportedly owns a $27.8 million mansion situated in Beverly Park, Los Angeles' most exclusive neighborhood which also houses other famous Hollywood stars. 
He previously owned a $5 million mansion located at Hidden Hills in California which he later sold in 2012.
Thanks for reading about Dwayne Johnson cars and houses , leave your reply in the comments below.
Source: Glusea
Content on this website is protected by DMCA.  Dont waste your time copying because you would eventually remove it.