6 Ways to Bounce Back If Your New Year's Goals Fail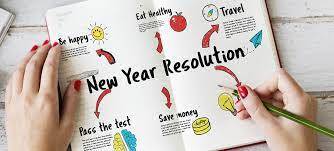 New Year's goals don't always go as planned, but setbacks lead to learning.
"Begin anywhere," says philosopher John Cage. At any point, Cage tells us, we can choose to start over.
Yet for many of us, it's the new year that heralds change and gives us the opportunity for a fresh start. You may have started the year with exciting new goals and the determination and enthusiasm to make them happen.
Often, in just a few weeks, the excitement fades and your carefully laid schemes don't exactly go as planned.
I can admit it's a pretty deflating feeling when your goals fail. Whether you planned to take better care of your health or you vowed to start saving more money, not being able to achieve your goals can deal a pretty devastating blow to your self-esteem. It can even prevent you from trying again in the future.
According to a study conducted by Strava, most people give up on their New Year's goals before the end of January. If you're feeling deflated, it may be good to know you're not alone.
Failure isn't always a sign you should give up, and it's certainly not a reason to beat yourself up. In fact, failure can be an excellent opportunity to learn your limits and your strengths. This can set you up for future success.
You can learn to treat yourself with kindness in the face of failure, making it more likely you'll try again.
Why New Year's goals often fail
The first step in treating yourself with kindness is acknowledging why your New Year's goals might have failed in the first place. Spoiler alert: it's not because you suck.
"Setting goals for a new year can be problematic," says Fiona Hall, a psychotherapist. "The month of December can be a very busy and stressful time for people. It can be hard to find the time to sit down, come up with relevant goals, and become fully committed to making changes."
People often bite off more than they can chew.
"For some people, their goals are aspirational. They are thinking of implementing goals to change into someone who is ultimately not their authentic self," Hall says. "In these instances, it can be hard for individuals to maintain a commitment to goals that will ultimately bring them further from their true selves."
Hall also notes that most achievements actually consist of many smaller goals. "The main goal is broken down into smaller tasks, which makes the goal more manageable," she says.
Otherwise, a new commitment may become overwhelming. This can lead people to give up.
"A common defense mechanism for coping with goals that have not worked out is 'black and white' thinking," Hall says.
This involves focusing on the negative and labeling their efforts as failure rather than devising an alternative strategy for success.
How to get back up
It can be hard to take so-called failure on the chin. If you find you're still beating yourself up about not achieving your goals, focus on building compassion and confidence.
Reframe failure
By changing your perspective, you can begin to see failure as an asset. It's an opportunity to learn, improve, and potentially try again.
You can reflect on where you went wrong and gather important info about your limits and strengths.
"Everything is grist for the mill," Hall says. "Not everything worthwhile will be achieved on the first attempt."
Even when things don't turn out your way, you can ask what you've learned about the situation and about yourself.
On top of that, Hall notes that picking yourself up and trying again is a sign of resilience. "Not achieving and trying again is what builds resilience in the first place," she says.
Focus on the process
"I believe goals are the destination, and the process towards those goals is the journey. The journey is where we learn more about ourselves," Hall says.
When you make it about the process and not the end result, you zoom in on all the positive benefits of your efforts. It's likely you're learning, growing, and changing for the better, even if you fall a little short of your goal.
It doesn't have to be about the achievement itself. There's so much in the act of getting there.
Acknowledge your strengths and weaknesses
In this process of self-learning, you may discover strengths about yourself you didn't know you had. Hall suggests creating a new plan that plays to your strengths while humbly acknowledging your limits.
"Explore different ways to get your goals back on track in a compassionate manner. If a goal is worth achieving, it's worth trying again to get there," she says. "Acknowledge the time and effort you put into the process and how these skills can be utilized in other areas of your life."
Look at how far you've come
Next, remember the progress you've made. Even if it doesn't feel like it, you've likely made some steps forward.
"I'm a firm believer that baby steps bring about lasting change in life. Even though [someone] may not have achieved their intended goal, they will have made some progress and learned more about themselves during the process," Hall says. "This new information can be built upon … to work towards happiness and fulfillment in their lives."
Give yourself some credit
Finally, congratulate yourself.
You may think there's nothing worth celebrating, but knowing you're deserving of a pat on the back is a crucial step.
Set yourself up for success
During this process, you may realize your goals aren't truly aligned with what you want. In this case, it's okay to let them go.
If you do decide to try again, there are steps you can take to ensure greater success next time around.
"Evaluate the process and see if it can be changed or improved when implementing future goals," Hall says.
Hall suggests planning your route and expecting there to be a few bumps in the road. These realistic expectations can help you make it all the way.
"If a goal is important to us, it's worth investing time and effort in planning out a realistic journey to get there. Take your time and be aware there may be setbacks," she says.
After all, setbacks are where the real learning happens.
Dwayne Johnson Cars and Houses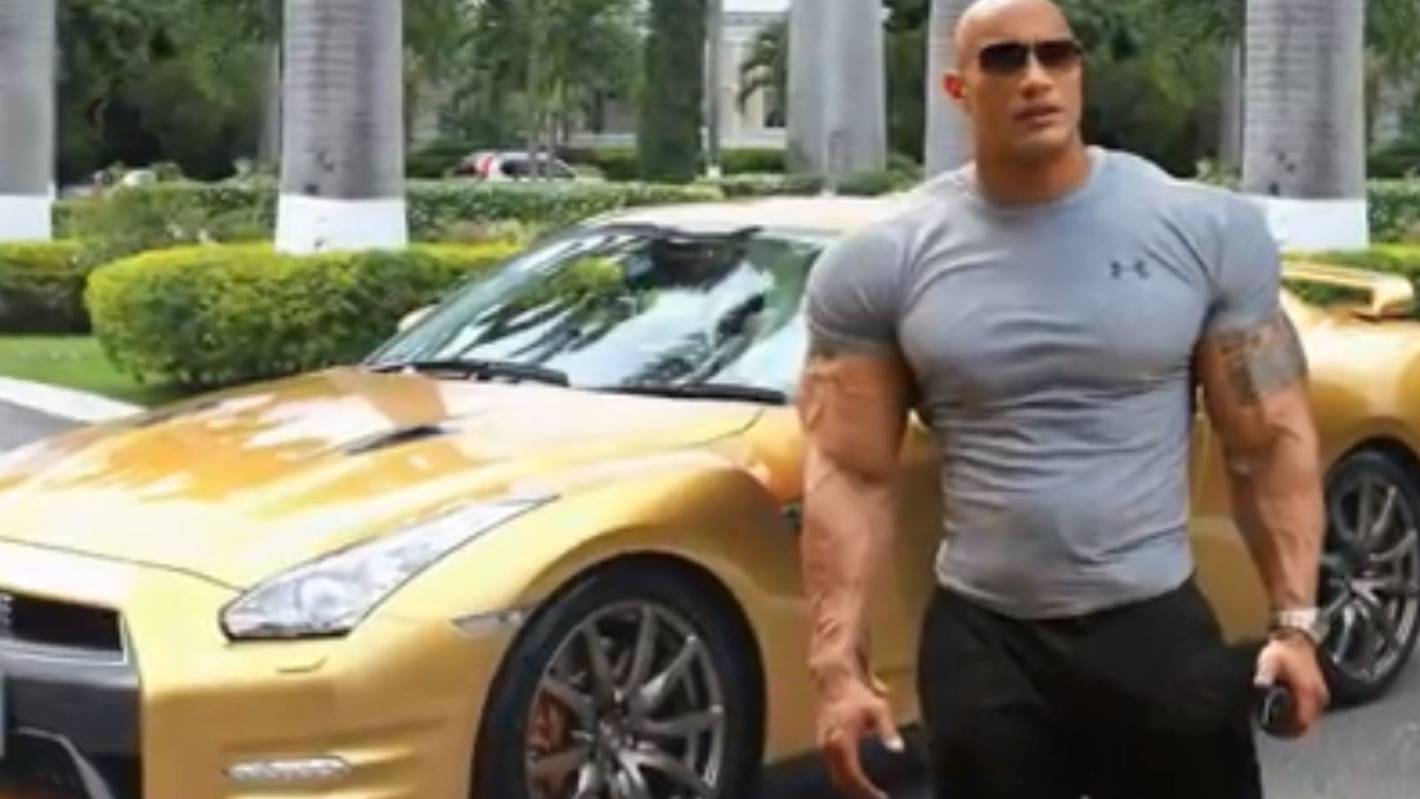 Dwayne Johnson cars and houses: Dwayne Johnson who is known popularly by his ring name, The Rock, is a former wrestler and currently one of the most successful Hollywood actors.
With over two decades of experience both in acting and wrestling, Dwayne Johnson has garnered a lot of plaudits and has established himself as a fan favorite both during his wrestling days and in his acting career.
Born on May 2, 1972, Dwayne Johnson, prior to becoming a professional wrestler was a former Canadian and American football player. 
Dwayne Johnson was on the wrestling ring for eight years before switching his career focus to acting. Since he began acting, Dwayne Johnson's movies have recorded a commercial success, grossing over $3.5 billion in North America alone, and $10.5 billion globally. 
Read
You wouldn't be wrong to co aider him one of the most successful and most prominent Hollywood actors in history. Dwayne Johnson also charges about $20 million per movie which explains why he is one of the richest and highest-paid Hollywood actors in the world. 
With so many awards to his name, both in wrestling and acting, Dwayne Johnson has used part of his millions to acquire some of the most expensive cars and houses to afford him the life of luxury worthy of someone of his status.
This article will be considering some of the expensive and luxury Dwayne Johnson cars. The Hollywood star also owns several houses. 
Dwayne Johnson Cars
Pagani Huayra-$2.6 million
One of the best of its kind, the Pagani Huayra is one of the fastest sports cars owned by Dwayne Johnson. It is also the most expensive ride in Dwayne Johnson cars collection. 
The Pagani Huayra is built with a Twin-Turbo 6.0L V12 engine type, capable of reaching a top speed of 236 mph with a 730hp power. These features explain why it is regarded as one of the most expensive cars in the world. 
It has the ability to accelerate from 0-60 mph in 2.2 seconds little owned than that it is also ranked one of the fastest sports cars in the world. 
Ferrari LaFerrari-$1,416,362
It is no longer a doubt that the famous wrestler and actor has a great taste for Superfast cars as he has also included the Ferrari LaFerrari in his car collection. 
A luxury car with a sleek design and very portable in size, the Ferrari model is built with a 6.3L V12 Hybrid engine along with a 7-speed automatic transmission. 
The luxury has the ability to produce a power output of 950hp and can accelerate from 0-60 mph in 2.5 seconds at a top speed of 217mph. 
Ford GT 2017-$450,000
The love Dwayne Johnson has for the Ford model is unmatched. Produced by Henry Ford, the Ford GT is built with a 3.5L twin-turbocharged V6 engine mates with a 7-speed automatic transmission along with a power output of 450hp.
The Ford GT is also similar to its counterpart, the Ford F50 which is designed with a Carbon Fibre body. 
Lamborghini Huracan-$261,274
The Lamborghini Huracan with a price tag of $261,274 is another expensive ride among Dwaynwe Johnson cars.
Being a fan of fast and furious rides, Dwayne Johnson sure cannot ignore the Lamborghini Huraycan and that's why he has acquired the luxury sports car to add to his collection. 
The Lamborghini Huracan is an exceptionally comfortable ride for a luxury car with an amazing sound from its 5.2L V10 engine capable of producing 572.6hp power output. 
Rolls Royce Wraith-$300,000
If you are a celebrity and do not have the Rolls Royce Wraith in your collection then there is something wrong. "The Rock", as he is often called, has made sure to include the luxury car for kings in his collection. 
The Rolls-Royce Wraith is a two-door Coupe ride built with a 6.6L V12 twin-turbocharged 8-speed transmission. 
The Rolls Royce Wraith is also another one of Dwayne Johnson cars, it has a price of $300,000
Plymouth Prowler-$43,000
The Plymouth Prowler car is powered by a 4-speed automatic transmission with a V6 engine which is capable of moving at a maximum speed of 115 mph. It can accelerate from 0-60 mph in 7.1 seconds. 
Chevy Chevelle 1971-$72,900
Dwayne Johnson also owns the luxury ride along with his fellow actor Vin Diesel. Built with a V6 engine capable of producing a power output of 155hp.
It is capable of moving at a top speed of 162 mph and accelerates from 0-60mph in 6.1 seconds.
Cadillac Escalade- $76,195
The luxury SUV is also among the collection of the Hollywood star Dwayne Johnson. It comes with a Cool-looking digital cockpit interface along with a large rear cargo space and with fascinating in-cabin storage. 
Ford F-150-$56,190
For someone like the rock, you can expect him to acquire the gigantic ride to suit his nature. Designed with a 2.7L twin-turbocharged V6 engine, The F50 is capable of producing a power of 325hp and is one of the cars he usually drives around with. 
Dwayne Johnson Houses
Dwayne Johnson reportedly owns a $27.8 million mansion situated in Beverly Park, Los Angeles' most exclusive neighborhood which also houses other famous Hollywood stars. 
He previously owned a $5 million mansion located at Hidden Hills in California which he later sold in 2012.
Thanks for reading about Dwayne Johnson cars and houses , leave your reply in the comments below.
Source: Glusea
Content on this website is protected by DMCA.  Dont waste your time copying because you would eventually remove it.