5 Tips for Dealing with Emotional Burnout for College Students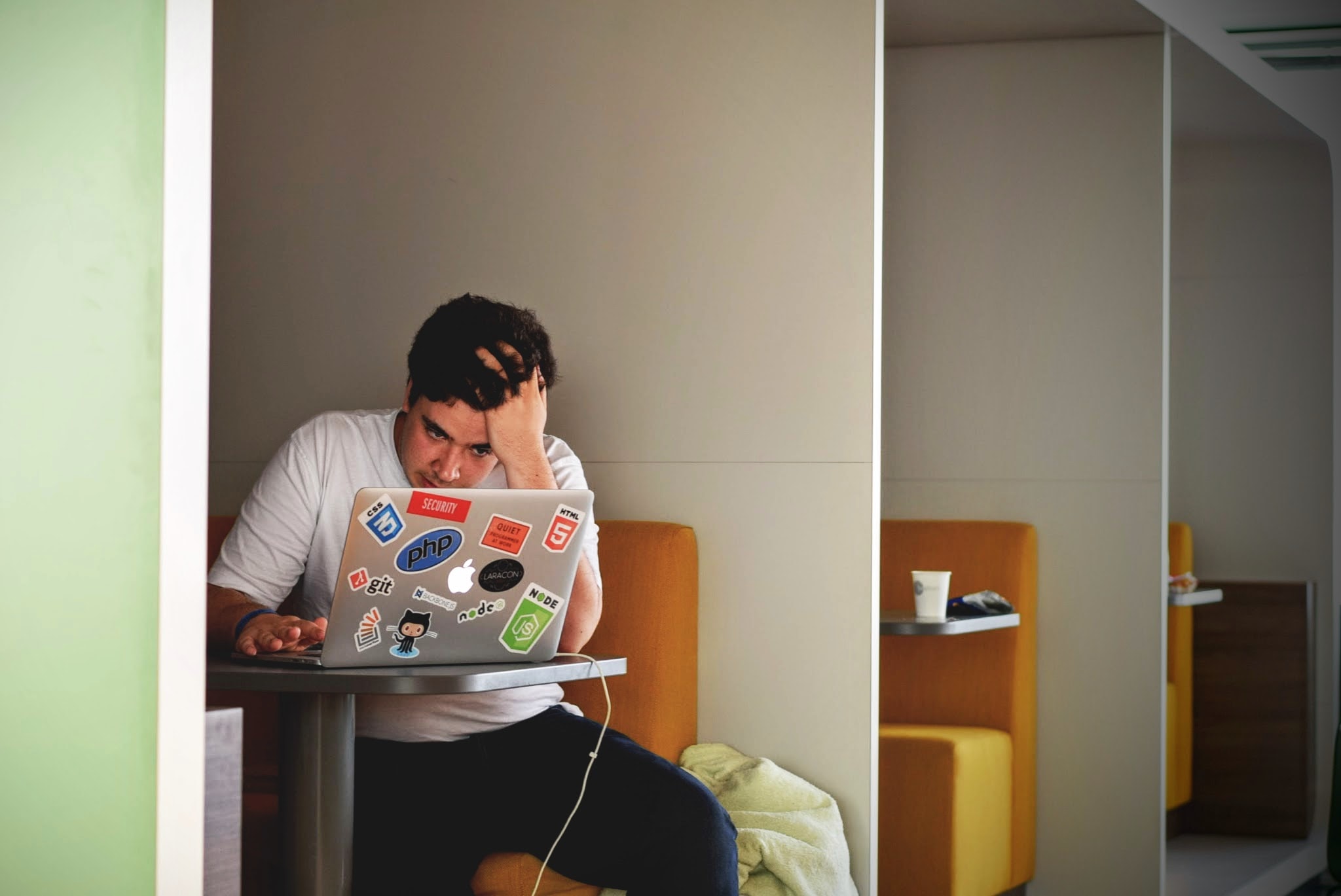 For a lot of college students, there comes a time when they just can't function properly anymore. No matter how hard they try, they just can't get back to their studies. At this point, they need a break from everything. This is what usually the term emotional or college burnout refers to. It can impact a student's education very negatively which is why it is crucial to know how you can deal with it if you're currently attending school yourself.
What Causes College Burnout?
Most of the time, emotional burnout is directly related to stress. The academic world of today puts a lot of pressure on the students. There are multiple writing assignments to get done and not enough time. Moreover, a lot of students do side hustles and try to make time for some social life. In such cases, no wonder they have thoughts of 'I'd better pay for my essay' in order to take some weight off their shoulders. Indeed, such services provide great help and can often alleviate some of their stress to give them a little break.
But some students face burnout even after taking help with their assignments. In such cases, it is important to know burnout symptoms and try to stop this issue from happening from the very start. Let's take a look at common symptoms and remedies for this issue.
College Burnout Symptoms
A tired college student may be close to burnout if the following symptoms are noticed:
Feeling of constant exhaustion, even after getting enough sleep.
Lack of motivation to attend classes.
Lack of confidence.
Increase in irritability and taking out anger at others.
Physical pain and tension in the body.
Increased likelihood of getting sick.
Lack of focus in class.
Increase in feelings of anxiety.
Overeating, staying up late, or other harmful habits.
5 Ways to Prevent and Recover from Burnout
1. Dedicate Time for Hobbies
Throughout school, you should dedicate some time every week to do something you enjoy. Try to take some time for your hobbies even on the weekdays. Whether you enjoy taking photos, going for walks, reading books in the sun, or cooking, be sure to do it every few days on a regular basis.
2. Focus on Exercise
The more you sit in your bed, the more your body will start to become lazy. Along with showing up for every school lesson, take out some time for daily exercise. You don't have to visit the gym if you don't want to, but some sort of physical exercise will keep your body and mind active.
3. Talk About It
If you are already going through burnout, you should be able to recognize it and talk about it. Don't ignore your symptoms and definitely don't ignore your mental health once you know that you need help. There are many schools where you can talk to counselors and other professionals about your mental health, so do it.
4. Manage the Stress
It is important to reduce the amount of stress you have if you want to recover from burnout. If you keep taking more stress and don't manage it, your health will keep getting worse. If possible, take some help from your friends or ask your professors for extra time on your assignments. Take a break from work, if possible, to let your mind recover.
5. Change Your Habits
To completely recover from burnout, you have to make changes to the way you do things. Focus on healthy eating, physical exercise, and proper sleeping. Socialize with friends and talk to them about your stress. Do the things that you like along with your work. When you change your everyday habits, you will be able to bounce back easily and you'll also know how to prevent burnout in college in the future.
Conclusion
The first thing for every college student to know is that burnout is a real thing and it can happen to anyone. The best thing to do when you're in school is to incorporate healthy activities into your lifestyle so that you can prevent it from happening. Always be aware of your mental and physical health and if you do see any burnout symptoms coming up, take them seriously and get the help that you can.
Check out How to make money online
How to Find a Job According to your Qualifications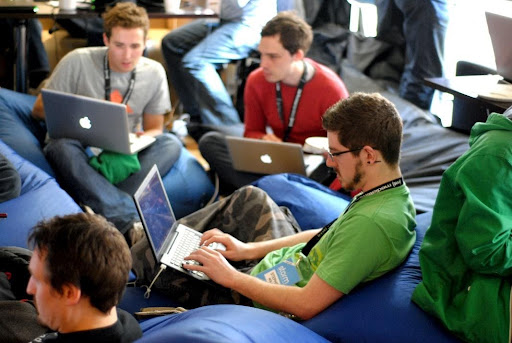 Despite the Covid pandemic 19, the reactivation of the economy has taken giant steps in recent months, and business activity and the demand for jobs have begun to increase considerably. But how can you find a job that suits your skills?
Finding a job that meets your needs can be a challenging process, but certainly, there are some very timely tips to optimize your job search and speed up the process
1. Find jobs that match your skills
Make a list of your work experience, education, and skills. Then, look for a position for which you are qualified. You should apply for jobs within your desired field or industry, but you may need to broaden your search.
Consider looking for jobs that you might not initially apply for but meet your needs. For example, if you're in the technology sector, you can look for other positions in industries that are booming, such as data analyst. If you're in the education sector and know how to write skillfully, try to figure out the relevant freelance sites, there you can pump yourself as a freelance editor or free paper writer expert.
That way, you'll gain experience, and you'll be better at generating creative ideas and developing helping other people. So, the skills you currently possess may well transfer to other positions and be much better paid than in the sectors where you usually perform.
When you apply for jobs, make it an ongoing process. Even if a company contacts you for an interview, you should continue to use it if you don't get the position or the offer is not what you expected. In some cases, you may receive several job offers, and you will be able to choose the one that interests you the most.
2. Optimize your cover letter and resume
Hiring managers can see a CV in seconds, so you need to get their attention right away by optimizing every CV you send. Your cover letter and CV should be short, easy to read, and relevant.
To do this, you should adapt or write customized versions of your cover letter and CV for each job you apply for. In your letter, explain why you want to work for the company, summarize your skills, help the business thrive, and differentiate yourself from other candidates.
In your CV, highlight any experience and qualifications that meet the requirements. Limit your work history to the last five to seven years or the previous three jobs, so readers have a clear and concise idea of your experience. You can also include internships, volunteer work, education courses, or other projects.
Read 5 Benefits of Paying with Cryptocurrencies
Even if your skills didn't grow conventionally, recruiters want to know what you've learned. For example, if you were successful in college sports, it would show that you are a team player. If you were an intern for a company in an area that is not your area of expertise, tell them what your tasks were, which will show that you are adaptable, that you could perform tasks other than the ones you are skilled in, and that you have other qualities that are not so obvious.
3. Ask your network for help
Some people find it difficult to ask for help, but it can be an effective way to get a job fast. Communicate with others in your field through industry events or webinars, email, or social media.
If you know someone who works for a company you're interested in, ask them for advice on how to apply, or better yet, look for a "Company Assessment" tool. You're more likely to get an interview if you know exactly what qualifications, experience, and personality the company is looking for. You can also ask for a recommendation.
Contacting your university's alumni association, associations, and former colleagues can also help. Talking to the right people enables you to find a job quickly and learn more about opportunities. Don't be embarrassed to announce that you are looking for a job.
4. Consider a temporary position
Getting a temporary position or contract can help you meet your momentary needs while looking for permanent, full-time positions. Christmas is coming, and with it, the generation of temporary jobs to meet the demand for products and services, keep an eye out for these job opportunities. Some of the benefits of a temporary, contract, or freelance position are:
Because companies often need temporary employees immediately, the hiring process is quick.
Freelance jobs are generally flexible, which means you can come in for interviews whenever you need to.
You can meet people working in your industry and learn about long-term opportunities.
If a company in your field likes your work as a temporary employee or contractor, they may promote you to a more permanent situation.
You can work full time whenever you need to and then decrease your hours when you find permanent employment.
A position like this will help you cover your expenses until you find a job that you are delighted with and is usually better paid for the time contracted.
Source: Glusea
Content on this website is protected by DMCA.  Dont waste your time copying because you would eventually remove it.