5 reasons why Sarkodie is 'Africa's Best Rapper'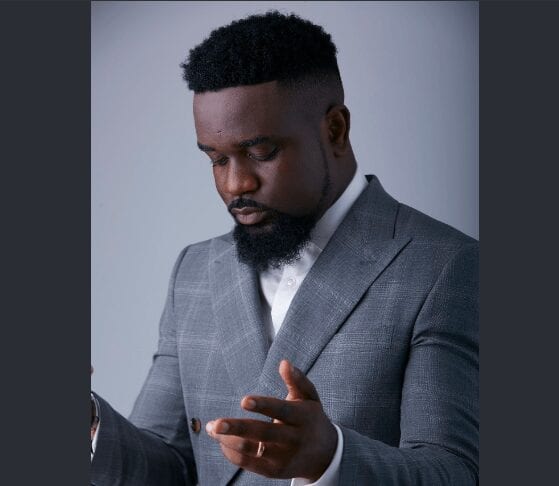 Sarkodie is arguably the best rapper in Africa at the moment.
Becoming the very first rapper to win the best international Flow at BET, Sarkodie has become the icon of Africa in the rap music. In this post we share with you 5 reasons why Sarkodie is the best rapper in Africa.
READ Sarkodie Career So Far- All You Need To Know
1. Africa's most awarded artist/rapper
Sarkodie has won 83 awards from 150 nominations, making him 'Africa's Most Awarded Rapper' and number one of the three most awarded musicians on the whole continet.
With 22 Ghana Music Awards, 7 Ghana Music Awards UK, 16 4syte Music Video Awards, 3 Headies Awards, 2 Nigerian Entertainment Awards and 2 SoundCity Music Video Awards among others, Sarkodie is definetly on top of Africa's rap game.
2. First African Rapper to win two BET Awards.
Think it , pray and work on it ?? !!! God bless my angels on earth "SarkNation" God bless Ghana ?? one for us! #BetHipHopAwards2019 @HipHopAwards pic.twitter.com/kvoYRzWntM

— Sarkodie (@sarkodie) October 6, 2019
Sarkodie was the first Ghanaian to receive a BET Award with his Best International Act: Africa Award in 2012. Sarkodie's rap game has been on top so much that when BET created a new category for their BET Hip-hop Awards show, 'Best International Flow', he was the first African to win the award.
He is also the first  African rapper to feature in two BET Cyphers (2012, 2019).
3. Most watched YouTube video by an African Rapper.
Sarkodie's 2014 hit song 'ADONAI' which features Castro has 67,623,012 views on YouTube, making it the most viewed music video by an African rapper.
4. First African Rapper to perform at the Grammy Museum.

In 2015, he became not only the first Ghanaian rapper but the first one from Africa to perform at the Grammy Museum in Los Angeles, United States when he rendered a freestyle before the 2015 BET Awards.
5. Highest charge by an African Rapper For A Show
It is reported that Sarkodie charged $65,500 to perform at the 2018 Glo Mega Festival Show in Ghana. Only the best can be bought at such a high price.
This article was culled from Ameyawdebrah.com