5 Life-Changing Books That Mark Zuckerberg Couldn't Put Down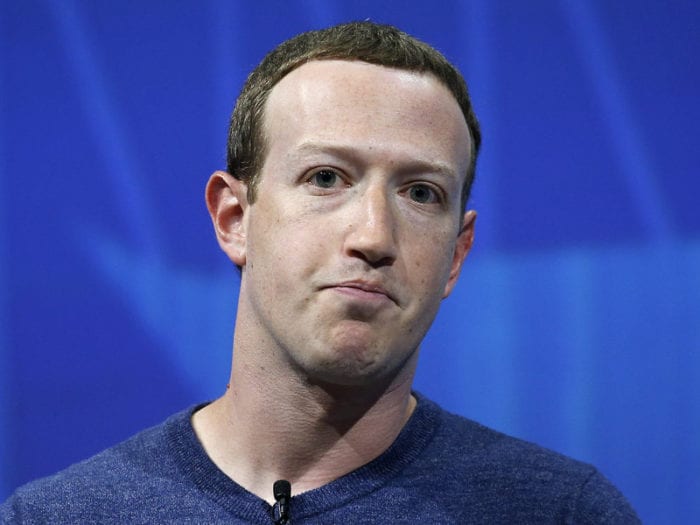 There are very few entrepreneurs who fundamentally shift culture and society. Mark Zuckerberg will go down in history as one of them.
As the founder and CEO of the world's most popular social networking site, Facebook — which he founded while still in college — Zuckerberg has created a dynamic place for conversation and connection. Though his career hasn't been without controversy, he continues to be a sought-after thought leader, and stands as one of the richest people in the world.
This father of two and philanthropist is an active reader and often shares his must-reads widely. Though your chances of mimicking his success may be small, you can dive into some of his genius by giving these favorites a flip-through.
Here, the books that Facebook's leader can't put down:
The structure of scientific revolution by Thomas S. Kuhn
Zuckerberg's perspective on science is that it's a constant force for good in the world — often investing in research and causes that advance this forward-thinking.
According to his Facebook post, this best-seller from Thomas S. Kuhn is an important digest for everyone: "It's a history of science book that explores the question of whether science and technology make consistent forward progress or whether progress comes in bursts related to other social forces… I think we'd all be better off if we invested more in science and acted on the results of research. I'm excited to explore this theme further."
World Order by Henry Kissenger
If you're a parent, you know first-hand how much life changes once you welcome your first child into the world. Zuckerberg experienced this shift and with it, came a new perspective and approach to life.
That's why this book is one he recommends for everyone to read — regardless if they're a mom or dad, or not: "It's about foreign relations and how we can build peaceful relationships throughout the world. This is important for creating the world we all want for our children, and that's what I'm thinking about these days."
Creativity Inc. by Ed Catmull
No matter what profession or industry you've decided to pursue, there are a few requirements for all workers. These include reliability, flexibility, and — believe it or not — creativity. Even jobs that may be less art or content-focused challenge professionals to bend their mind to problem-solve, or create solutions. To foster this dedication to innovation, Zuckerberg recommends this read, written by the founder of Pixar, discussing just that.
"His theory is that people are fundamentally creative, but many forces stand in the way of people being able to do their best work," Zuckerberg shared. "I love reading first-hand accounts about how people build great companies like Pixar and nurture innovation and creativity. This should be inspiring to anyone looking to do the same, and hopefully there will be lessons we can apply to connecting the world!"
The Better Angels of Our Nature by Steven Pinker
Though there are more news reports discussing crimes these days, some people conclude that violence has actually declined throughout history. Zuckerberg was fascinated by this book from Steven Pinker — even if it took him awhile to digest.
As he shared, "Recent events might make it seem like violence and terrorism are more common than ever, so it's worth understanding that all violence — even terrorism — is actually decreasing over time. If we understand how we are achieving this, we can continue our path towards peace."
The Idea Factory by Jon Gertner
Another book that zeroes-in on creativity is this best-seller from Jon Gertner. On a quest to create a dynamic workforce, company and planet, Zuckerberg turns to this page-turner to answer questions — and seek inspiration.
"I'm very interested in what causes innovation — what kinds of people, questions and environments. This book explores that question by looking at Bell Labs, which was one of the most innovative labs in history," he shared.
READ THE LARGEST CITIES IN THE WORLD
Top business skills to learn from poker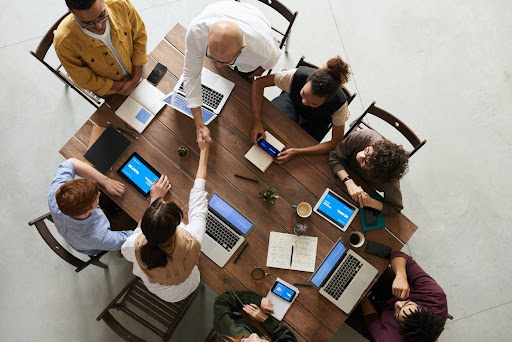 Poker is incredibly popular across the globe, with (according to World Poker Tour) more than 100 million online poker players. There are many millions more that play in land-based casinos, and the same number again that play it informally with friends and family.
Poker has been popular for centuries, as it is easy to learn, yet difficult to master. There are different variations of the game, and it has expanded to include tournaments, casual games, and high rollers tables, providing something for everyone. 888 Poker provides a vast range of options for players of all abilities and budgets.
Poker Skills
Playing poker requires a number of skills, many of which can be beneficial in other areas of life, in particular business and entrepreneurship. Players must be self-aware, mentally strong, and resilient, entrepreneurs must be able to analyze incomplete information, read others, and take on new information quickly.
When learning the game, players need to take on a great deal of information very quickly. They need to do some basic research on the rules, the different winning hands, and the probability of getting these hands. They also need to practice, practice, practice before heading out into the real world, and will often practice the game with friends, all striving to improve their own game.
In business, it is important to be able to take on new information and adapt to new situations. As in poker, to be successful in business individuals need to be adaptable and knowledgeable.
As well as being able to take on new (and changing) information, poker players need to be able to make decisions. Be it raising, calling, or folding, knowing what the appropriate action to take and when to take it is key to success at the table. In business, it is not dissimilar: knowing when to move forward, when to challenge, when to invest, and when to quit, are very important skills for any entrepreneur.
Extrapolating from incomplete data
In poker, players will know what cards they hold and the communal cards but won't know what their opponents are holding. They will be able to make deductions based on the information in front of them, and the behaviour of their opponents. Players won't be able to have 100% of the information to be able to make their decisions and have to hope that their powers of deduction will lead to success.
In the world of business, if individuals waited until they had all the information it would be too late to take actions. They will need to get as much information as possible from different sources and make a decision balancing the level or risk. Resume provides a guide on crucial decision making for career development.
When playing poker players shouldn't gamble more than they can afford to lose; they should stick within their limits and play wisely to build up their pot of winnings. In business, it is similar. Entrepreneurs should ensure that their money is managed and invested appropriately. The higher the pay out, the higher the risk, and whilst sometimes in business it pays off to be risky, there needs to be a balance to ensure the business will survive. Fiscal mismanagement is one of the biggest reasons that new businesses fail.
When playing poker, players have to not only look at their cards and the communal cards, but identify how their opponents are playing, checking to see if they have any tells. It is vital to analyze the chances of winning, considering a number of different variables. Entrepreneurs have to analyze market conditions, their competitors, and be able to collect and interpret data accordingly.
Alongside mental acuity is mental strength: in poker, players can have periods where they win every hand, or lose every and, and it is important to know when to stop and when to change approach. In business, entrepreneurs need to know how to manage the ups and downs that inevitably come with being in business.
The top poker players are driven by a love of the game, not money. By being passionate about poker they learn the ins and outs of the game, learn about the psychology behind it, learn the tricks of the trade and invest in bettering themselves every step of the way. Money is a secondary consideration; apart from some of the top players in the world, there are easier and more dependable ways to make money.
Entrepreneurs should always be aware of the financial potential of their endeavours, but the success of the business will depend on the passion and dedication of its people. Yopreneur explains how entrepreneurs should be passionate and focus on doing what they love. Entrepreneurs should start out wanting to create something and enjoy the journey.
Even the most talented and experience poker players can fail. They can make a silly mistake that costs them the game, be trumped by a better player, or simply run out of luck. All players will lose some of the time; winning more than losing is a definite perk, but by no means guaranteed, especially when a player is starting out.
Estimates indicate that over 85% of start-ups fail, and it is important for entrepreneurs to remain resilient, pick themselves back up, and get back on the horse. They can learn from their mistakes and do better the next time.
Content on this website is protected by DMCA.  Dont waste your time copying because you would eventually remove it.