5 Facts About the Gambling Industry in Australia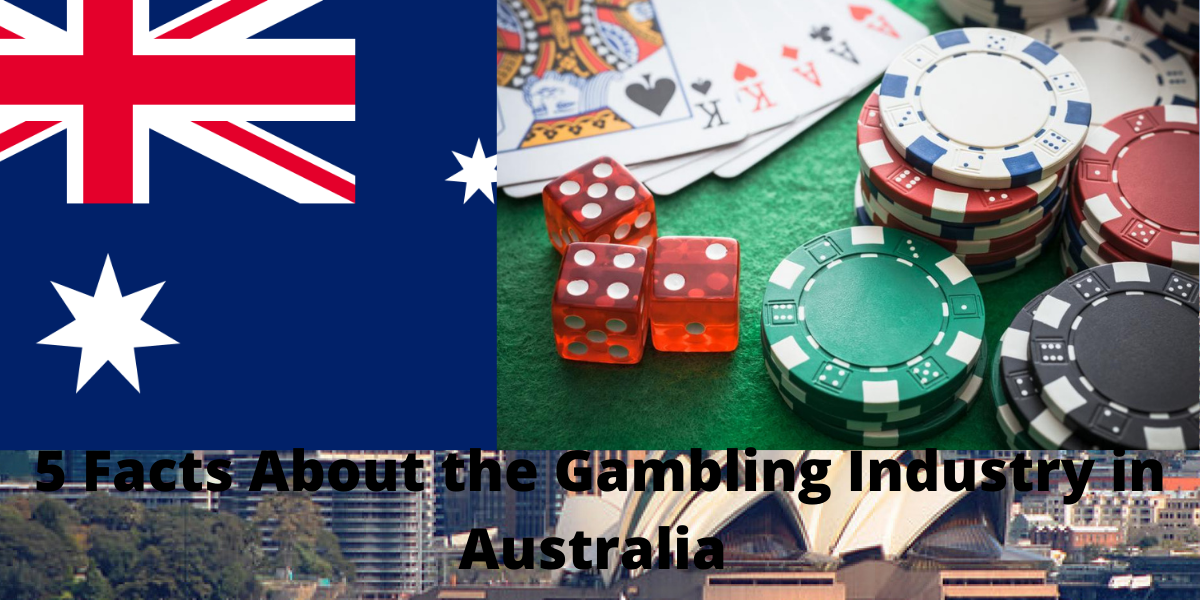 Australia has a long and well-established history of gambling, dating back to when a horse race at Hyde Park in Sydney took small bets in 1810. Gambling later boomed in the 1850s, particularly in the areas that were part of the Australian gold rush, such as Western Australia, Victoria, and South Australia.
Although gambling was not legalized until 1956, that didn't stop the Australian government from organizing the first-ever lottery in the country in 1916, which was hosted in Queensland.
Video poker machines and casinos quickly gained a lot of popularity during the 1980s and were soon viewed as cash cows for the government. 
Read
Top 10 Best Betting Companies in Ghana
Today, billions of dollars are spent by Australians on gambling yearly. It is estimated that Aussies spend A$19 billion on gambling products and services per year, which rounds up to around A$1,400 per person.
In this article, we take a closer look at five of the most interesting facts and statistics about gambling in Australia.
FACT 1 – Older Adults Bet the Most
Based on statistics gathered in 2018, the most likely Australians to gamble are in the age group of 50 to 64 years old.
Younger Australians (18-24 years) were found to be gambling less than all other populations, with just 27.5% of them having wagered for that year. This is markedly lower than the 37.5% of adults aged 25 to 34 years who gambled during the same year.
60% of older Australians (aged 50 to 64 years) gambled during the same period, while those older than 65 years gambled at a similarly high rate (57.8%).
FACT 2 – Sportsbet – Number One In Australia
Betting, particularly on sports, is one of the fastest-growing sectors of the Australian gambling industry, with the Irish-owned company Sportsbet leading the charge. This is according to statistics gathered in 2019, which revealed that 49% of Australian gamblers placed at least one real money bet on Sportsbet's various offerings.
This is a massive improvement over Sportsbet's performance in 2018, where 17.4% of Australian gamblers used the service to place bets.
Though Sportsbet is the most popular betting website in Australia, they are just one of the several betting companies servicing local players. Some of the other notable online betting sites operating in Australia include Ladbrokes, Bookmaker, Unibet, Neds, Bet 365, Betstar, and Betfair.
FACT 3 – Lottery and Scratchcards
A study on the gambling habits of Australians revealed that the most popular games in the country are instant win games. Chief examples of such games are lottery and scratch tickets. In the past, lottery and scratchcards used to be bought in retail stores. All that's changed now as the hottest market segment is real money gambling over the internet.
Stats show that 8.4 million Australians (42.6%) played the lottery or bought scratch tickets in 2020. The next most popular game is video poker (pokies), which were played by around 2.4 million people (12%) in 2020. Sports betting was the next most popular online gaming activity, with over 2.1 million Australians (10.4%) engaging in the same during this period.
FACT 4 – Pokies are on the Decline, while Keno Remains Steady
Slot machines are known as "Pokies" in Australia and you will find them in pubs and clubs across the country. Australian players have been slowly losing their interest in pokies. In the last 18 years, the pokie player base has shrunk by 50%, from 4.8 million players to just 2.4 million.
The national average of pokie players remains high, estimated at around 12.6% in 2020, but some territories have a much larger percentage of people who play pokies. The Northern Territory, in particular, continues to be a stronghold for pokies, with 23.6% of residents playing them.
Western Australia has one of the lower percentages of pokie players, at just 5%, which may be due to the illegal nature of playing pokies outside casinos.
Keno has long been a staple of the Australian gambling industry.
In 2020, Keno has maintained its popularity among Australians who love games with low stakes. The most popular Keno locations in Australia are pubs and online casinos.
Australians lost more than A$350 million playing Keno in 2018-19. New South Wales (NSW) and Queensland are two bastions of Keno players: NSW players lost roughly A$150 million during that time, while Queensland residents lost A$100 million.
FACT 5 – Online Problem Gambling Resources
Due to Australia's consistent inclusion into the world's top gambling nations, it's no wonder that Australians are faced with the problem of gambling addiction, also known as compulsive gambling.
But when you require help or advice on how to deal with gambling related issues, know that there is always someone ready to lend a helping hand. Various resources are available for Australians who may be experiencing problems with their gambling behaviors. These programs are also available to friends and family members of gamblers whose lives are impacted by gambling.
Online counseling is available at all hours of the day via the Gambling Helpline NSW, a national hotline for players who feel that their gambling is spiraling out of control: 1800 858 858.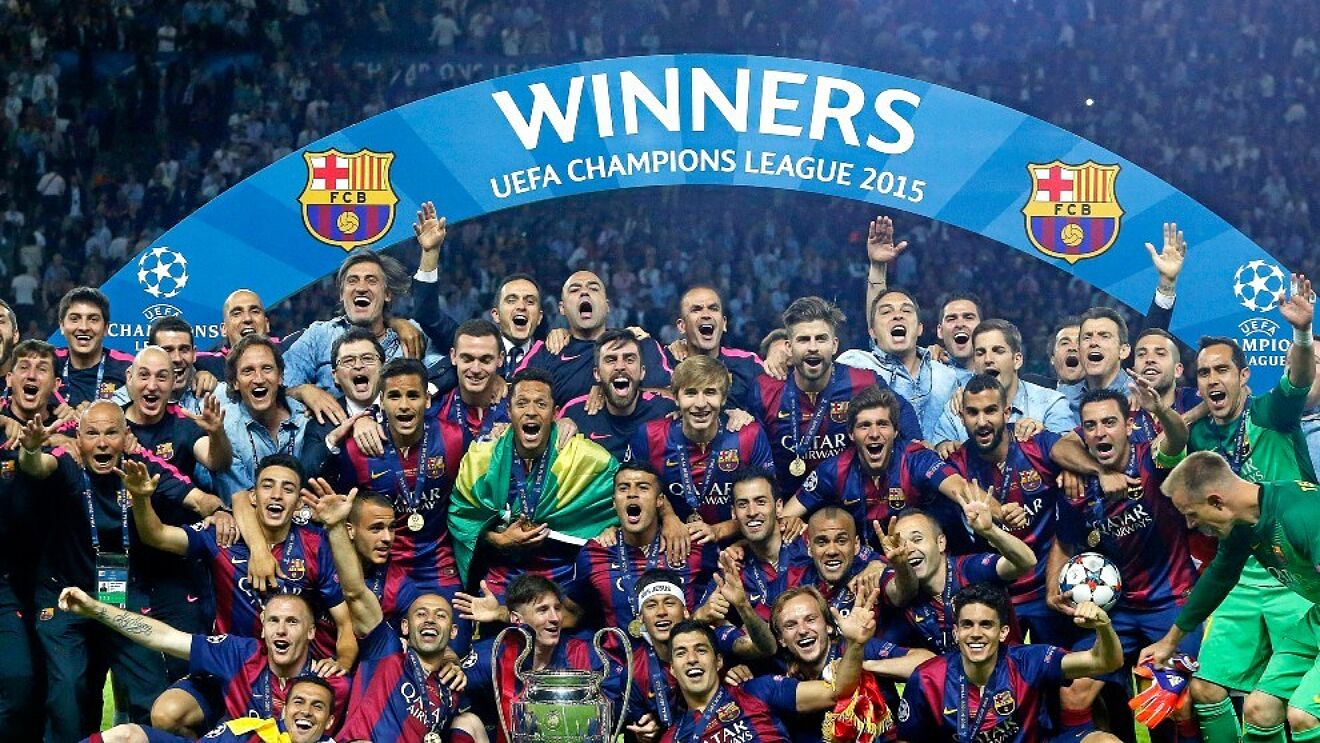 We bring to you FC Barcelona net worth.
| | |
| --- | --- |
| Net Worth | $4.021B |
| President | Joan Laporta |
| Country | Spain |
| OWNER/CONTROLLING SHAREHOLDER(S) | Club Members |
| LEAGUE | Liga BBVA |
History
FC Barcelona net worth: Founded in 1899 by a group of Swiss, Spanish, English, and Catalan footballers led by Joan Gamper, the club has become a symbol of Catalan culture and Catalanism, hence the motto "Més que un club" ("More than a club"). Unlike many other football clubs, the supporters own and operate Barcelona. It is the fourth-most valuable sports team in the world, worth $4.06 billion, and the world's richest football club in terms of revenue, with an annual turnover of €840,8 million.
 The official Barcelona anthem is the "Cant del Barça", written by Jaume Picas and Josep Maria Espinàs.Barcelona traditionally play in dark shades of blue and red stripes, leading to the nickname Blaugrana.
FC Barcelona net worth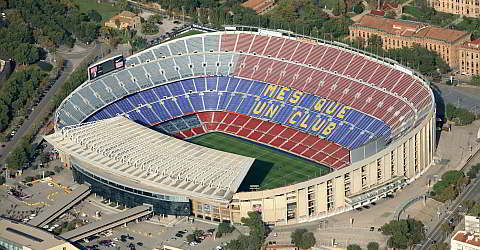 Domestically, Barcelona has won a record 74 trophies: 26 La Liga, 30 Copa del Rey, 13 Supercopa de España, 3 Copa Eva Duarte, and 2 Copa de la Liga trophies, as well as being the record holder for the latter four competitions. In international club football, the club has won 20 European and worldwide titles: 5 UEFA Champions League titles, a record 4 UEFA Cup Winners' Cup, a joint record 5 UEFA Super Cup, a record 3 Inter-Cities Fairs Cup, and 3 FIFA Club World Cup.
Read Richest Football Clubs in the world
 Barcelona was ranked first in the International Federation of Football History & Statistics Club World Ranking for 1997, 2009, 2011, 2012, and 2015 and currently occupies the second position on the UEFA club rankings. The club has a long-standing rivalry with Real Madrid, and matches between the two teams are referred to as El Clásico.
Ownership and finances
Along with Real Madrid, Athletic Bilbao, and Osasuna, Barcelona is organised as a registered association. Unlike a limited company, it is not possible to purchase shares in the club, but only membership. The members of Barcelona, called socis, form an assembly of delegates which is the highest governing body of the club.
Records
Barcelona's all-time highest goalscorer in official competitions is Lionel Messi with 663 goals, surpassing Paulino Alcántara's 369 goals in March 2014, a record which stood for 87 years. In December 2020, Messi also overtook Pelé's 643 goals for Santos to become the highest official scorer for a single club.
 Messi is the record goalscorer for Barcelona in European and international club competitions, and the record league scorer with 467 goals in La Liga. Four other players have managed to score over 100 league goals for Barcelona: César (190), Luis Suárez (147), László Kubala (131) and Samuel Eto'o (108). Josep Samitier is the club's highest goalscorer in the Copa del Rey, with 65 goals.
László Kubala holds the La Liga record for most goals scored in one match, with seven goals against Sporting Gijón in 1952. Lionel Messi co-holds the Champions League record with five goals against Bayer Leverkusen in 2012. Eulogio Martínez became Barça's top goalscorer in a cup game, when he scored seven goals against Atlético Madrid in 1957.
Barcelona's longest serving manager is Jack Greenwell, with nine years in two spells (1917–1924) and (1931–1933), and Pep Guardiola is the club's most successful manager (14 trophies in 4 years). The most successful Barcelona player is Lionel Messi with 34 trophies, surpassing Andrés Iniesta, with 32 trophies.
Barcelona's Camp Nou is the largest stadium in Europe. The club's highest home attendance was 120,000 in a European Cup quarter-final against Juventus on 3 March 1986. The modernisation of Camp Nou during the 1990s and the introduction of all-seater stands means the record will not be broken for the foreseeable future as the current capacity of the stadium is 99,354.
FC Barcelona Net Worth
Barcelona is one of the most widely supported teams in the world, and the club has one of the largest social media following in the world among sports teams. Barcelona players have won a record number of Ballon d'Or awards (12), with recipients including Johan Cruyff, as well as a record number of FIFA World Player of the Year awards (7), with winners including Ronaldo, Romário, Ronaldinho, and Rivaldo. In 2010, three players who came through the club's youth academy (Lionel Messi, Andrés Iniesta, and Xavi) were chosen as the three best players in the world in the FIFA Ballon d'Or awards, an unprecedented feat for players from the same football school. Additionally, players representing the club have won a record number (8) of European Golden Shoe awards.
Barcelona is one of three founding members of the Primera División that have never been relegated from the top division since its inception in 1929, along with Athletic Bilbao and Real Madrid.
In 2009, Barcelona became the first Spanish club to win the continental treble consisting of La Liga, Copa del Rey, and the UEFA Champions League, and also became the first Spanish football club to win six out of six competitions in a single year, by also winning the Spanish Super Cup, UEFA Super Cup, and FIFA Club World Cup. In 2011, the club became European champions again and won five trophies. This Barcelona team, which won 14 trophies in just 4 years under Pep Guardiola, is considered by some in the sport to be the greatest team of all time
Content on this website is protected by DMCA.  Dont waste your time copying because you would eventually remove it.