34 Oprah Winfrey Quotes On Success & Love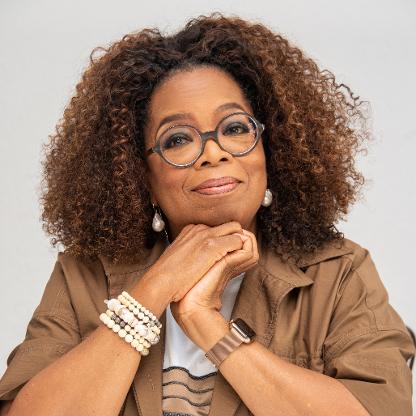 We have an awesome collection of Oprah Winfrey quotes based on success, love and happiness, for you here.
As you all know, Oprah is an incredibly popular talk show host, actress, producer, and entrepreneur. Read Top 10 Richest Black Women in the World
Within these quotes are some very valuable lessons on entrepreneurship, becoming successful and feeling content and happy with yourself and your life.
Enjoy the quotes, and don't forget to share them on social media using the buttons at the top or bottom of the page.
34 Oprah Winfrey Quotes On Success
1. "The thing you fear most has no power. Your fear of it is what has the power. Facing the truth really will set you free." – Oprah Winfrey
2. "It doesn't matter how far you might rise. At some point, you are bound to stumble. If you're constantly pushing yourself higher and higher, the law of averages predicts that you will at some point fall. And when you do, I want you to remember this: There is no such thing as failure. Failure is just life trying to move us in another direction." – Oprah Winfrey
3. "Everyone wants to ride with you in the limo, but what you want is someone who will take the bus with you when the limo breaks down." – Oprah Winfrey
4. "What God intended for you goes far beyond anything you can imagine." – Oprah Winfrey
5. "Surround yourself with only people who are going to lift you higher." – Oprah Winfrey
6. "Don't worry about becoming successful but work toward being significant and the success will naturally follow." – Oprah Winfrey
7. "When you undervalue what you do, the world will undervalue who you are." – Oprah Winfrey
8. "The life you want is waiting to rise up to meet you … Will you accept it? Do you feel worthy enough to accept it?" – Oprah Winfrey
9. "You will find true success and happiness if you have only one goal. There really is only one, and that is this: To fulfill the highest, most truthful expression of yourself as a human being. You want to max out your humanity by using your energy to lift yourself up, your family, and the people around you." – Oprah Winfrey
10. "Be thankful for what you have; you'll end up having more. If you concentrate on what you don't have, you will never, ever have enough." – Oprah Winfrey
11. "If you feel like he is stringing you along, then he probably is. Don't stay because you think "it will get better." You'll be mad at yourself a year later for staying when things are not better. The only person you can control in a relationship is you." – Oprah Winfrey
12. "As you become more clear about who you really are, you'll be better able to decide what is best for you – the first time around." – Oprah Winfrey
13. "Learn from every mistake, because every experience, encounter, and particularly your mistakes are there to teach you and force you into being more of who you are." – Oprah Winfrey
14. "So go ahead. Fall down. The world looks different from the ground." – Oprah Winfrey
15. "The greatest discovery of all time is that a person can change his future by merely changing his attitude." – Oprah Winfrey
16. "One of the hardest things in life to learn are which bridges to cross and which bridges to burn." – Oprah Winfrey
17. "You can have it all. You just can't have it all at once." – Oprah Winfrey
18. "The more you praise and celebrate your life, the more there is in life to celebrate." – Oprah Winfrey
19. "Turn your wounds into wisdom." – Oprah Winfrey
20. "Align your personality with your purpose, and no one can touch you." – Oprah Winfrey
21. "Let go. And remind yourself that this very moment is the only one you know you have for sure." – Oprah Winfrey
22. "Books were my pass to personal freedom. I learned to read at age three, and soon discovered there was a whole world to conquer that went beyond our farm in Mississippi." – Oprah Winfrey
23. "The biggest adventure you can take is to live the life of your dreams." – Oprah Winfrey
24. "If you come to fame not understanding who you are, it will define who you are." – Oprah Winfrey
25. "Your calling isn't something that somebody can tell you about. It's what you feel. It is the thing that gives you juice. The thing that you are supposed to do. And nobody can tell you what that is. You know it inside yourself." – Oprah Winfrey
26. "What we dwell on is who we become." – Oprah Winfrey
27. "If friends disappoint you over and over, that's in large part your own fault. Once someone has shown a tendency to be self-centered, you need to recognize that and take care of yourself; people aren't going to change simply because you want them to." – Oprah Winfrey
28. "What you put out is already on its way back to you." – Oprah Winfrey
29. "You don't become what you want, you become what you believe." – Oprah Winfrey
30. "Real integrity is doing the right thing, knowing that nobody's going to know whether you did it or not." – Oprah Winfrey
31. "I don't think you ever stop giving. I really don't. I think it's an on-going process. And it's not just about being able to write a check. It's being able to touch somebody's life." – Oprah Winfrey