29 Largest Armies In The World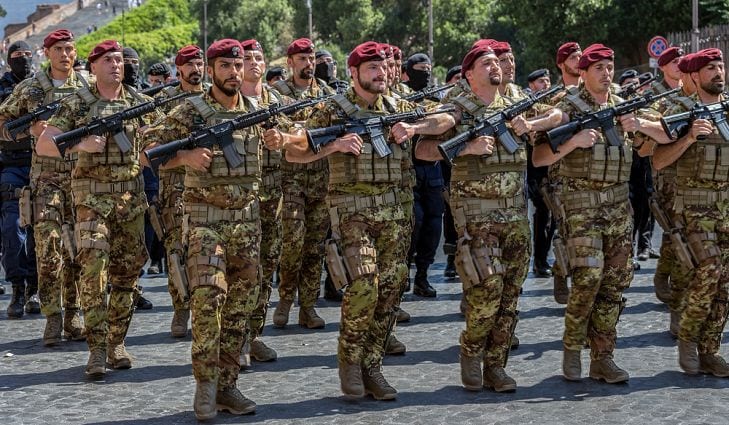 China has the largest standing army in the world followed by India and the United States according to world atlass.
The world in which we live in is not perfect. This means that countries need armies and guns and they also tend to go to war with each other. Countries that face threats from within and outside their borders have to deal with different security risks. This kind of reality forces countries to raise powerful armies to protect and defend their interests. The numbers below are provided by the International Institute for Strategic Studies in their 2018 report.
Chinese People's Liberation Army Is the Largest Standing Army In The World
When judging the largest standing armies in the world we see that there are many armies that are really big and strong. China is the country with the largest standing army and is one of the best trained. China has upped its military budgets by more than 10% a year over the last five years. This army was established way back in 1927 and was known as the China People's Liberation Army which is made up of Ground Forces, NAVY and Artillery as well as armed police and of course a strong air force. The latest estimates about the size of this army is put at 2,035,000 personnel. Most of the personnel of this army are aged between 18 and 49 years. By law military service is compulsory in China, although the country has never enforced conscription due to the large number of volunteers from its population. Its army is divided into five main service branches: the Ground Force, the Navy, the Air Force, the Rocket Force, and the Strategic Support Force. The army is well trained and equipped and is considered to be one of the strongest in the world, although its equipment is considered to be behind the US by about 20 years.
The United States Is the Most Powerful Military In The World
When you think about largest armies in the world you will no doubt also think about the US, whose army which is considered the strongest and best equipped in the world. It also has the largest military budget of $610 billion which is far larger than its closest rival China at $216 billion and is (actually bigger than the next nine countries combined). The country's army was formed way back in 1775 and since then the army of this country has come a long way. Today, it has about 1,358,193 active duty personnel. The US has the second-largest army in the world and it is considered one of the best-trained and most powerfully equipped armies in the world. It has by far the most aircrafts, biggest advancement in technologies like the Navy's new rail gun, best trained human force and the world's largest nuclear arsenal.
SEE ALSO ANIMALS THAT DONT SLEEP
Other Notable Armies Across The World
Other countries with the largest armies in the world include India, which is ranked number second in size. This army is well equipped with missiles that can hit targets far away from its shores. Russia has earned an enviable reputation for having a well-trained and powerful army. Currently it is ranked fifth as far as largest armies in the world go. Its army is made up of personnel aged between 18 and 27 and it currently has 1,013,628 soldiers.
Countries like France do not enjoy a reputation for having large armies in the world but it is nevertheless a country with a budget of over 62.3 billion dollars, which is the fifth largest in the world. The report showed that the United Kingdom has more than 150,250 strong personnel in its army. This is a country with small army in terms of personnel but it has a huge budget. Iran is another country that spends significantly on military, with an army consisting of about 523,000 active personnel with a defense budget of about 30 billion dollars.
Almost every country in the world has an army that protects it against both external as well as internal forces. When comparing militaries the size of the standing army does not judge the strength of the military alone. Their military histories, budgets and current operations also have to be taken into account.
29 Largest Armies In The World
| Rank | Country | Active Military Personnel |
| --- | --- | --- |
| 1 | China | 2,035,000 |
| 2 | India | 1,440,000 |
| 3 | United States of America | 1,358,193 |
| 4 | Russian Federation | 1,013,628 |
| 5 | Democratic People's Republic of Korea | 950,000 |
| 6 | Pakistan | 653,000 |
| 7 | Republic of Korea | 599,000 |
| 8 | Iran | 523,000 |
| 9 | Vietnam | 482,000 |
| 10 | Egypt | 438,500 |
| 11 | Myanmar | 406,000 |
| 12 | Indonesia | 395,500 |
| 13 | Thailand | 360,850 |
| 14 | Turkey | 355,200 |
| 15 | Sri Lanka | 346,700 |
| 16 | Brazil | 334,500 |
| 17 | Colombia | 293,200 |
| 18 | Mexico | 277,150 |
| 19 | Taiwan | 275,000 |
| 20 | Japan | 247,150 |
| 21 | Saudi Arabia | 227,000 |
| 22 | Ukraine | 204,000 |
| 23 | France | 202,700 |
| 24 | Eritrea | 201,750 |
| 25 | Morocco | 195,800 |
| 26 | South Sudan | 185,000 |
| 27 | Germany | 178,600 |
| 28 | Israel | 176,500 |
| 29 | Italy | 174,500 |
The Best Liverpool Players of All Time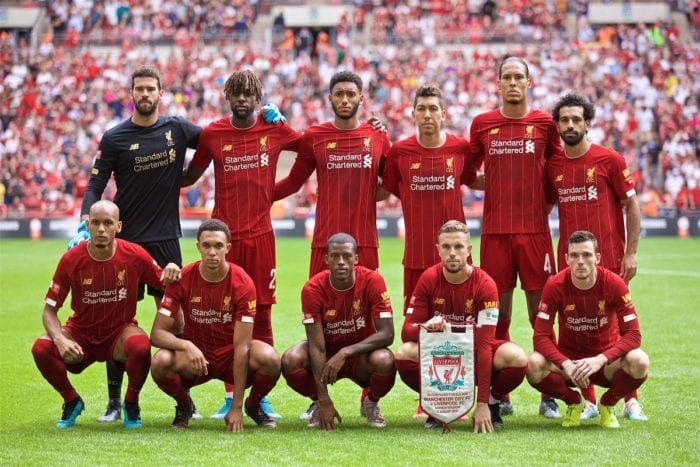 Since its inception in 1892, Liverpool FC have been one of the greatest clubs in English football history. In fact, many will argue based on the club's domestic and European successes, that Liverpool is England's greatest club. With 18 league titles and 5 European cups, along with a slew of FA Cup and League Cup victories, Liverpool is easily in the conversation. With the club's great success, it has needed great players. Some of soccer's greatest players have suited up for the Reds. Whether they were local lads or shrewd transfer purchases, the best players in Liverpool history are international icons due to the club's popularity.
If you were to ask Liverpool fans who were the greatest players to shake the Kop, opinions would be split. One thing you can agree on is that Kenny Dalglish is Liverpool fans' king. between his stint as a player and manager, he oversaw one of the most successful periods in club history. As for this generation's icon, no one can question Steven Gerrard's commitment and his list of accolades. While many players have come and gone, Gerrard, for nearly two decades, has been Anfield's most consistent performer. Not only is he one of Liverpool's favorite sons, but is a proven winner.
This is the list of the greatest soccer players in Liverpool's history. If you see someone who isn't on this list, feel free to add him. Vote or re-rank this list according to who you think is the best Liverpool player ever. Who is the greatest Liverpool player of all time? That's up to you to decide.
Steven Gerrard
Steven George Gerrard, MBE was an English footballer who plays for and captains Premier League club Liverpool. He has played much of his career as a central midfielder, but he has also been used as a second striker, holding midfielder, attacking midfielder, right back and right winger. Gerrard has spent his entire career at Anfield, making his debut in 1998, cementing his place in the first team in 2000, and succeeding Sami Hyypiä as team captain in 2003. His honours include two FA Cups, three League Cups, one UEFA Champions League, one UEFA Cup, and two UEFA Super Cups.
Kenny Dalglish
Kenneth Mathieson "Kenny" Dalglish MBE is a Scottish former footballer and manager. In a career spanning 22 years, he played for Celtic and Liverpool, winning numerous honours with both. He is Scotland's most capped player of all time with 102 appearances, and also Scotland's joint-leading goal scorer, with 30 goals. Dalglish won the Ballon d'Or Silver Award in 1983, the PFA Player of the Year in 1983, and the FWA Footballer of the Year in 1979 and 1983. In 2009 FourFourTwo named Dalglish as the greatest striker in post-war British football, and in 2006 he topped a Liverpool fans' poll of "100 Players Who Shook the Kop".
Ian Rush
Ian James Rush, MBE, is a Welsh former footballer. Rush played for Liverpool F.C. from 1980-1987 and 1988-1996, and is the club's all-time leading goalscorer, having scored a total of 346 goals in all competitions during his two spells at the club. Regarded as one of the greatest ever Liverpool players, Rush came 3rd in the "|100 Players Who Shook The Kop" – an official Liverpool fan poll. Rush also had short spells playing at Chester City, Juventus, Leeds United, Newcastle United, Sheffield United, Wrexham and Sydney Olympic. He made 73 appearances for the Wales national football team and he remains the record goalscorer for Wales with 28 goals between 1980 and 1996
Robbie Fowler
Robert Bernard "Robbie" Fowler is an English former professional footballer and manager who played as a striker from 1993 to 2012. Fowler was known for being a natural scorer with an instinctive goal-poaching ability. Fowler is best remembered for his time at Liverpool and is the sixth-highest goalscorer in the history of the Premier League. He scored 183 goals in total for Liverpool, 128 of which were scored in the Premier League. He earned the nickname "God" from the Anfield crowd, becoming a club legend due to his ruthlessness in front of goal and his cheeky personality
Luis Suárez
In January 2011, Suárez transferred to Liverpool, and won the League Cup in his first full season. In 2014, he was named the PFA Players' Player of the Year and the FWA Footballer of the Year as well as winning the Premier League Golden Boot, and sharing the European Golden Shoe with Cristiano Ronaldo before moving to Barcelona in a transfer worth €82.3 million (£64.98 million), making him one of the most expensive players in football history.
Xabi Alonso
He moved to Liverpool in August 2004 for £10.5 million and won the UEFA Champions League in his first season, under manager Rafael Benítez, scoring the equalizing goal in the Final against Milan. The following season, he won the FA Cup and the FA Community Shield.
Fernando Torres
Torres joined Premier League club Liverpool in 2007, after signing for a club record transfer fee. He marked his first season at Anfield by being Liverpool's first player since Robbie Fowler in the 1995–96 season to score more than 20 league goals in a season. The most prolific goalscoring spell of his career, he became the fastest player in Liverpool history to score 50 league goals. He was named in the FIFA World XI in 2008 and 2009. Torres left the club in January 2011 to join Chelsea for a British record transfer fee of £50 million,
Content on this website is protected by DMCA.  Dont waste your time copying because you would eventually remove it.