25 Aliko Dangote Motivational Quotes on Investments, Life, and Business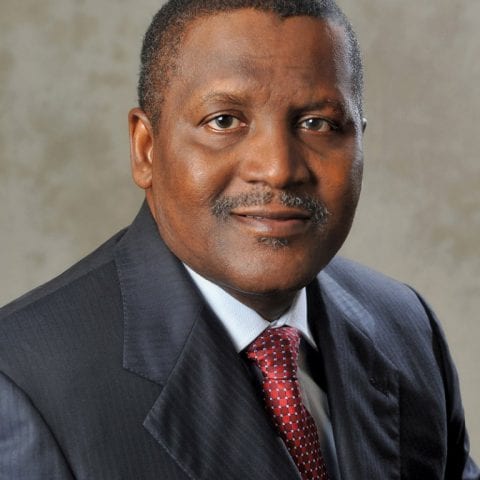 Aliko Dangote Motivational Quotes: Yes, there is so much inspiration you can draw from the distinguished personality of Aliko Dangote. Currently, the richest man in Africa, Dangote who has ranked number one in Africa has held on to that spot for years. He is the founder and CEO of the Dangote conglomerate. we will be bringing to you the famous Aliko Dangote Motivational Quotes.
Aliko Dangote who had been given the title GCON, is a Nigerian business mogul, philanthropist and industrialist with a net worth of $11.1 billion. His products are widely used in Nigeria especially and some parts of Africa.
Aliko Dangote was born into an influential and wealthy family on April 10, 1957 in Kano State. He holds a bachelor's degree in Business Administration which he obtained from Al-Azhar University.
There is so much motivation that can be derived from such a great personality as ALIKO Dangote, and that is why we have compiled the list of famous Aliko Dangote Motivational Quotes on Investments, Life, and business.
25 Aliko Dangote Motivational Quotes on Investments, Life, and Business
1."My great-grandfather was a kola nut trader and the richest man in West Africa at the time of his death. My father was a businessman and politician. I was actually raised by my grandfather." – Aliko Dangote Motivational Quotes
2. "I used to own two homes in Atlanta. But it was a lot of trouble. There are leaky roofs; you have to call people. It takes up too much time to own property everywhere. Now I stay at St. Regis. I used to like cars a lot, too. I had 25 of them: Porsches, Ferraris." – Aliko Dangote Motivational Quotes
3. "If I had challenges in my company, I would not hesitate to sell assets to remain afloat, to get to the better times, because it doesn't make any sense for me to keep any assets and then suffocate the whole organization." – Aliko Dangote quotes
4. "My love for Arsenal dates back to when I went to watch them play with the then-largest shareholder David Dein. I developed a likeness for the team, and I have been a supporter of the team since then." – Aliko Dangote
4. "The gas, which is our main source of power, is priced in dollars." – Aliko Dangote
6. "What I always say is that money doesn't have color. It doesn't matter whether you are from Africa or anywhere in the world. The color of money is the same." – Aliko Dangote quotes
7. "The most dangerous thing for an entrepreneur to do is to actually go into a business that he does not understand fully.
8. "I always make sure I hire people smarter than me." – Aliko Dangote
9. "I always tried to move up the food chain. I started with cement and then moved into textiles and banking. When I was trading sugar, I added salt and flour so that then we could do pasta. And then I thought, why not make the bag for it, too? So, we started making packaging." – Aliko Dangote quotes
10. "If bad and inexperienced politicians control power in Nigeria, my wealth may turn into poverty, and I am not ready to become a poor man." – Aliko Dangote
11. "Where the foreign exchange is not available, we are cutting down our operations. For example, we had a vegetable oil refinery; we have shut it down. We had a tomato-based processing plant; we have shut it down." – Aliko Dangote quotes
12. "If you don't have ambition, you shouldn't be alive." – Aliko Dangote
13. "If I have an idea, I can actualize it through our political leaders." – Aliko Dangote quotes
14. "The number one thing that kills businesses in Africa is power – or the lack of power." – Aliko Dangote
15. "I've run a very successful business, and I think I can also run a very successful team." – Aliko Dangote quotes
16. "Where the assets of Facebook were hype, we have real assets." – Aliko Dangote
17. "I'm not in it for the money. No, no. I like to run a business that's successful… I'm a very creative person." – Aliko Dangote
18. "The people who were supposed to invest in refineries, who understand the market, are benefiting from there being no refineries because of the fuel import business." – Aliko Dangote quotes
19. "After my death, I want to be remembered as Africa's greatest industrialist." – Aliko Dangote
20. "Don't kill the competition. Competition is healthy for businesses. It keeps you the entrepreneur on your toes.
21. "To build a successful business, you must start small and dream big." – Aliko Dangote
22. "Manufacture, don't just trade. There is money in manufacturing even though it is capital intensive. To achieve a big breakthrough, I had to start manufacturing the same product I was trading on; which is commodities." – Aliko Dangote
23. "If people look inward, they would see the opportunities for greatness." – Aliko Dangote quotes
24. "When you import goods, you import poverty and you export jobs to other parts of the globe where such goods are produced.
25. "In whatever you do, strive to be the best at it." – Aliko Dangote Motivational Quotes
Summary
The crown of success belongs to the brave, smart and focused ones. To achieve success in business or investment, you need to speak to the right people, people who have been in your shoes, these people are the ones that will tell you what to do to propel you to success in whatever endeavor you venture into. I am sure the 25 Aliko Dangote Motivational Quotes on Life, Investment and Business will come in handy when you are in need of inspiration to succeed in any business or in life as a whole. 
Thank you for reading Aliko Dangote Motivational Quotes. leave your reply in the comments section below
Read
Tony Emu
Femi Odetola motivation quotes
Jeff Bezos Motivational quotes
Linda Ikeji Inspirational quotes
Adedeji Adeleke motivational quotes
Thomas Edison Quotes that Will Inspire You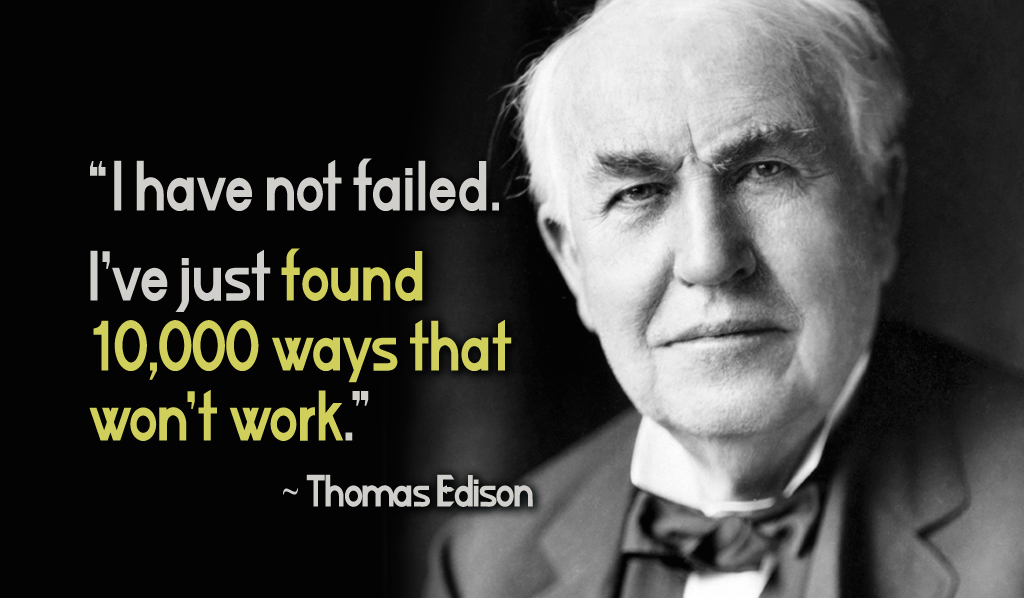 Thomas Edison quotes: Thomas Edison is one of the greatest inventors the world has ever seen. Not only is he a great inventor but a true definition of success and inspiration to everyone who know him. 
Thomas Edison is famous for his invention of the light bulb, phonograph, motion picture and other inventions of the 1090s. One outstanding thing about Thomas Edison is that he faced a lot of disappointment and discouragement while growing up.
Before we go into the various Motivational and inspirational Thomas Edison quotes, let us brief you of the various discouragements and disappointments the world inventor experienced. 
Read
Thomas Edison did not speak until he turned 4 years old. When Thomas Edison was just a child, his peers labelled him a retarded child. When he had come of age, he applied for jobs in different companies but without success and so he decided to focus on inventing various things.
Thomas Edison failed many times while trying to succeed in inventing something but he never allowed that to deter and kept pressing on until after thousand attempts he finally hit the nail on the head and succeeded in inventing the light bulb and today he is regarded as the father of the Light Bulb.
Have you ever tried something and failed many times? The following Thomas quotes will inspire you to continue pressing on despite meeting failures.
Thomas Edison Quotes
"The reason a lot of people do not recognize opportunity is because it usually goes around wearing overalls looking like hard work." – Thomas Edison quotes
"I have not failed. I've just found 10,000 ways that won't work." – Thomas Edison
"Your worth consists in what you are and not in what you have." – Thomas Edison
"Hell, there are no rules here – we're trying to accomplish something." – Thomas Edison
"What you are will show in what you do." – Thomas Edison
"I never did a day's work in my life. It was all fun." – Thomas Edison
"Many of life's failures are people who did not realize how close they were to success when they gave up." – Thomas Edison
"I never did anything by accident, nor did any of my inventions come by accident; they came by work." – Thomas Edison
"Our greatest weakness lies in giving up. The most certain way to succeed is always to try just one more time." – Thomas Edison quotes
"If we did all the things we are capable of, we would literally astound ourselves." – Thomas Edison
"There's a way to do it better – find it." – Thomas Edison
"Genius is one percent inspiration and ninety-nine percent perspiration." – Thomas Edison
"Being busy does not always mean real work. The object of all work is production or accomplishment and to either of these ends there must be forethought, system, planning, intelligence, and honest purpose, as well as perspiration. Seeming to do is not doing." – Thomas Edison quotes
"The three great essentials to achieve anything worth while are: Hard work, Stick-to-itiveness, and Common sense." – Thomas Edison
"Just because something doesn't do what you planned it to do doesn't mean it's useless." – Thomas Edison
"Nearly every man who develops an idea works it up to the point where it looks impossible, and then he gets discouraged. That's not the place to become discouraged." – Thomas Edison quotes
"To invent, you need a good imagination and a pile of junk." – Thomas Edison
"Waste is worse than loss. The time is coming when every person who lays claim to ability will keep the question of waste before him constantly. The scope of thrift is limitless." – Thomas Edison
"I have far more respect for the person with a single idea who gets there than for the person with a thousand ideas who does nothing." – Thomas Edison
"When I have fully decided that a result is worth getting I go ahead of it and make trial after trial until it comes." – Thomas Edison
"Our schools are not teaching students to think. It is astonishing how many young people have difficulty in putting their brains definitely and systematically to work." – Thomas Edison quotes
"Anything that won't sell, I don't want to invent. Its sale is proof of utility, and utility is success." – Thomas Edison
"Be courageous. I have seen many depressions in business. Always America has emerged from these stronger and more prosperous. Be brave as your fathers before you. Have faith! Go forward!" – Thomas Edison
"Results! Why, man, I have gotten a lot of results. I know several thousand things that won't work." – Thomas Edison
"The thing I lose patience with the most is the clock. Its hands move too fast…" – Thomas Edison quotes
"One might think that the money value of an invention constitutes its reward to the man who loves his work. But… I continue to find my greatest pleasure, and so my reward, in the work that precedes what the world calls success." – Thomas Edison
"I start where the last man left off." – Thomas Edison
Thanks for reading about famous Thomas Edison quotes. Leave your favorite one in the comments below
Source: Glusea
Content on this website is protected by DMCA.  Dont waste your time copying because you would eventually remove it.