Technology has had a revolutionary impact on so many areas of our lives, including how we spend our leisure time. Content is always at the tips of our fingers thanks to the internet, meaning we can stay entertained with videos, movies, TV shows and, of course, video games.
In 2023, it's never been easier to be a gamer. Gone are the days when you'd need to visit a physical shop to purchase the latest title, and neither are the hottest gaming releases selling out before anyone other than a lucky few can get their hands on them. The power of the internet and the sheer advancements that have been made in gaming tech in recent years mean it's now possible to find, download or even stream a vast library of immersive games within minutes.
The rise of digital platforms means that players now have access to a whole new world. Whether it's the latest innovations in cloud gaming or more established marketplaces, digital platforms and streaming services are undoubtedly the most convenient way to play games in 2023. In this article, we'll take a look at five of the best platforms and sites to find and play the latest games.
Steam
Steam is one of the oldest and most popular digital gaming marketplaces, first launched in 2003. Valve Corporation's showcase digital distribution service quite literally changed the state of play at the start of the century, making leading gaming titles, indie games and everything in between accessible to PC gamers across the globe.
Today, the store supports a huge library that players can download onto their devices for seamless gameplay. It also offers a wide range of features, including cloud saves, game achievements, and support for mods, as well as being a hub for the global gaming community.
In 2022, Valve took the accessibility of Steam a step further with the release of the Steam Deck, a handheld device that allows gamers to access and play their library on the go.
Epic Games Store
Although it's comparatively new in the digital gaming space, the online storefront from the studio behind the iconic MOBA Fortnite is quickly gaining traction. As well as being the sole digital platform where PC gamers can access the likes of Fortnite and Hades, Epic Games Store also has a burgeoning selection of curated third-party games. Plus, selected free games are offered on a weekly basis, meaning players can try out new titles without having to purchase them.
One thing that sets Epic apart from other digital storefronts is that it actively supports game developers. Game makers can participate in a revenue-sharing model, whereby they keep up to 88% of revenue made from their games.
GOG.com
Formerly known as Good Ol' Games, GOG.com is a platform for the retro gamers and anyone seeking hard-to-find titles to play. The platform itself offers a pretty unrivaled library from the 80s and 90s as well as a wide range of DRM-free modern games – Witcher 3: Wild Hunt is a more recent addition. This means that once a player has purchased or downloaded games, they can play without needing to adhere to any restrictions.
Alongside a standard 30-day money-back guarantee, players can also access a number of sales on the platform. Daily deals offer specific games with up to 70 percent off, while weekly sales, mid-week sales, and seasonal sales go up to 90 percent off.
PokerStars
One of the original online poker operators that pre-dates the 2003 online poker boom, the PokerStars platform is the world's most recognised home of digital poker. Throughout the years, PokerStars has developed a reputation for providing excellent real-money poker content for players of all experience levels, from beginners right the way through to those elite gamers who make up PokerStars Team Pro.
As far as digital poker gaming goes, this is a platform that really stands out for the array of remote tournaments that it offers. From classic Texas Hold 'em to Knockout Poker, Spin & Go and even a women's-only event, this is the ultimate platform for any poker enthusiast.  
Xbox Game Pass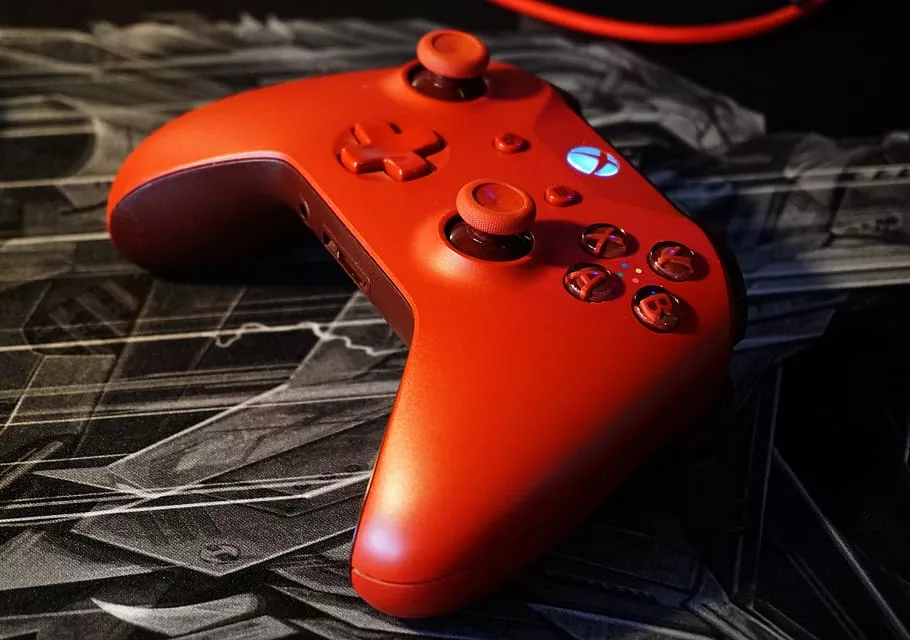 Among the community, the general consensus is that cloud gaming is the future of video games. While this burgeoning sector is still very much in development, it's already offering the most convenient way of playing, since it effectively spells the end of buying games for a single system. With cloud gaming, players can access the same title on their PC, laptop, console and smartphones.
One of the most impressive cloud gaming service right now is the Xbox Game Pass. It's compatible with Xbox One and Series X/S consoles, PCs, web browsers, smart TV and mobile.  An upgrade on the 2017 service, 2023's version features a library with over 450 titles. While, as yet, unlimited streaming is only compatible with gaming IP that already exists within the Game Pass library, it's still a robust service and can be accessed on a tiered subscription basis.
Source: Glusea