20 Femi Otedola Motivational Quotes on Success, Life and Business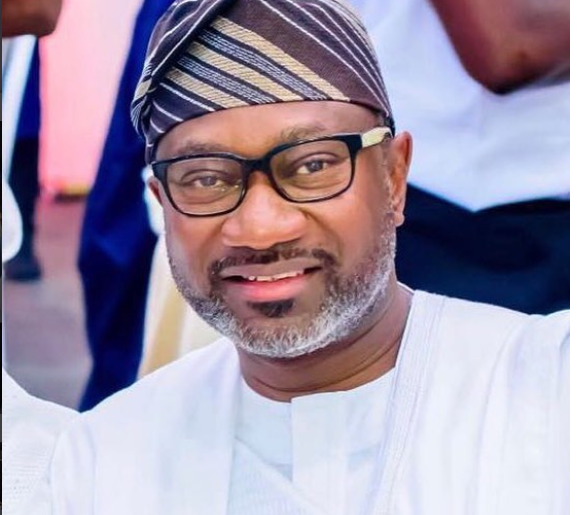 Femi Otedola Motivational Quotes – Femi Otedola is one of the most distinguished and prominent business Tycoons in Nigeria and Africa with a net worth of $5.9 billion . He is also the father of famous female DJ and Singer, DJ Cuppy. Otedola who is the founder and CEO of Zenon Petroleum and Gas Ltd as well as the Chairman emeritus of Forte Oil.
Born on November 4,1962 in Ibadan, Oyo state, Femi Otedola has proven to be a very good business mogul and entrepreneur, worthy of emulation. He is one of the many business magnate in Nigeria and Africa that anybody who intends to venture into business, can look up to and get motivated. The 20 Motivational Quotes of Femi Otedola on Success, Life and Business can help you as you embark on the journey to success.
Femi Otedola Motivational Quotes on Success, Life and Business
"As you start out in life, it is important that you know at least something about everything, but as you get older it is important that you know everything about something." – Femi Otedola
"One has to set high standards… I can never be happy with mediocre performance." – Femi Otedola
"Failure is a good thing." – Femi Otedola quotes
"It's essential to draw up a "things to do" list on a daily basis and set priorities in executing them, making sure that any unfinished task get posted to the next day's list." – Femi Otedola
"I grew up in poverty, but I always saw it as a challenge. The good thing is that you can surmount a challenge if you are willing to pay the price. The price is hard work." – Femi Otedola
"People in Tanzania look at my wealth and think I must be sunbathing and playing golf all day. But I work really hard. I put in a hundred hours a week. It's a never stopped game. You can never say I've worked hard enough now." – Femi Otedola quotes
"Today is the beginning of the Rest of your Life! You are the Pilot of your life! Lock in your destination; take off to it, from where you are!" – Femi Otedola
"In business, you have to know when to retire before someone knocks you out." – Femi Otedola
"In whatever you do, strive to be the best at it." – Femi Otedola quotes
"Whether you're a farmer, builder or engineer, the opportunities are equal: Just add a little innovation." – Femi Otedola
"When you have a business model you must adhere strictly according to what you want to achieve." – Femi Otedola
"As I cannot be in all places at all times, the key is to ensure that I have a sound team which steers the ship in the right direction under my guidance." – Femi Otedola
"Being a good entrepreneur doesn't necessarily make you a good manager of a business." – Femi Otedola
"I have only two things in this world, my word and my courage and I break them for nobody." Femi Otedola quotes
"My word is my bond and this has always been the bedrock on which my life is based." – Femi Otedola
"Matching words with action is the hallmark of Integrity." – Femi Otedola
"Giving back and leaving society a better place than I met it is always of utmost importance to me." – Femi Otedola
"Hearing the word "No" is not the end of the world. Keep your eyes of the big picture. Take a step back, probe, reassess, and try again. If you fail, try again and again." – Femi Otedola quotes
"Entrepreneurship without skills limits your growth potential." – Femi Otedola
"A vision on its own is not enough. Hard work & dedication is required to make that vision a reality."
Read
Aliko Danqote Motivational quotes