20 Amazing Reasons You Should Start Meditation Now
If you have never tried meditation or feel reluctant to add it to your daily plan, you are missing out on several healthy living tips. Read on to find some amazing meditation benefits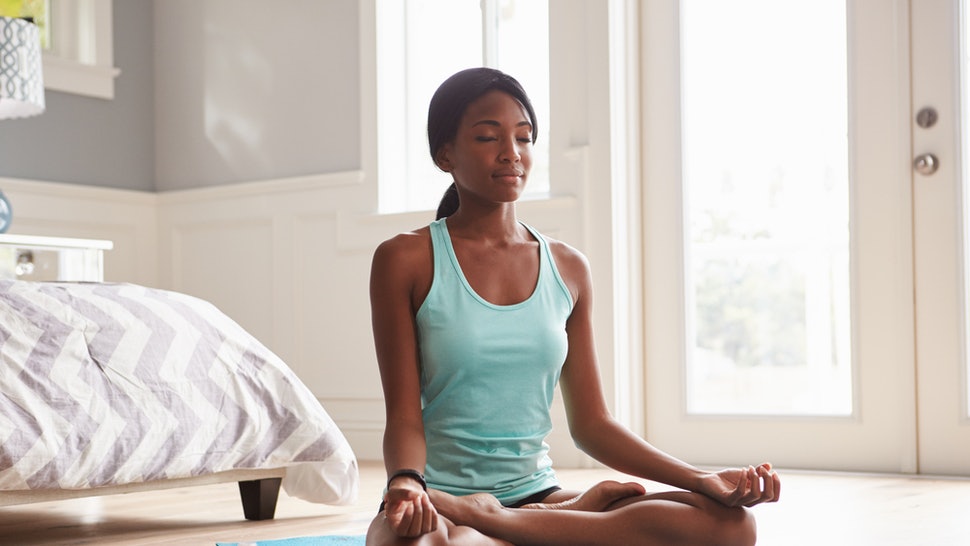 Mindful meditation is something that should be practiced by everyone on a daily basis. If you have never tried meditation or feel reluctant to add it to your daily plan, you are missing out on several healthy living tips. Read on to find some amazing meditation benefits
Meditation Benefits To the Body
One amazing fact about meditation is that it can be practiced anywhere, no equipment is needed, It is pretty easy to be done and of course, there are a lot of courses on Meditation one can easily find.
Before we delve into the meditation benefits to you, let's take a look at the various types of meditation. This is because not all types of meditation is suitable for everyone
According to Health line, there are 6 types of Meditation. These includes;
Mindfulness meditation
In mindfulness meditation, you pay attention to your thoughts as they pass through your mind. You don't judge the thoughts or become involved with them. You simply observe and take note of any patterns.
Spiritual meditation
Spiritual meditation is used in Eastern religions, such as Hinduism and Daoism, and in Christian faith. It's similar to prayer in that you reflect on the silence around you and seek a deeper connection with your God or Universe.
Focused meditation
Focused meditation involves concentration using any of the five senses. For example, you can focus on something internal, like your breath, or you can bring in external influences to help focus your attention. Try counting mala beads, listening to a gong, or staring at a candle flame.
Movement meditation
It's an active form of meditation where the movement guides you. It is where you move and just allow your mind to wander
Mantra meditation
Mantra meditation is prominent in many teachings, including Hindu and Buddhist traditions. This type of meditation uses a repetitive sound to clear the mind. It can be a word, phrase, or sound, such as the popular "Om."
Transcendental meditation
Transcendental meditation is the most popular type of meditation around the world, and it's the most scientifically studied. This practice is more customizable than mantra meditation, using a mantra or series of words that are specific to each practitioner.
Read Most Expensive Cars in the world
Now that you know the various types of meditation, we can now look into the benefits one can derive from meditation.
Meditation Benefits To the Body
Stress Reduction
Lower Blood Pressure
Pain Relief
Boost Immunity
Increased Creative thinking
Increases Emotional Balance
Increased Happiness
Improves Concentration
Improves Heart Health
Helps Control Anxiety
Reduces Age Related memory loss
Helps in Fighting Addictions
Improves Quality of Sleep
Reduces Depression
Enhances Self Awareness
Helps in Weight Loss
More on Meditation Benefits
Studies conducted on the benefits of Meditation suggest that it has the ability to lower the risk of cancer. It also indicates mindful meditation boost the lymphocyte count in the body thus leads to a strong immune system.
Read Amazing facts about Bob Marley
In 2012, a study conducted by Harvard University reported meditation has immense benefits to a person's health including; including irritable bowel syndrome, fibromyalgia, psoriasis, anxiety, depression, and post-traumatic stress disorder.
Another research conducted on the impacts of meditation concluded, it can lower blood pressure, and also help in fighting addictions.
As stated above, the impacts of meditation of any kind are enormous. You should include it in your daily activities.
Read 100 Most Powerful people in the world
Dwayne Johnson Cars and Houses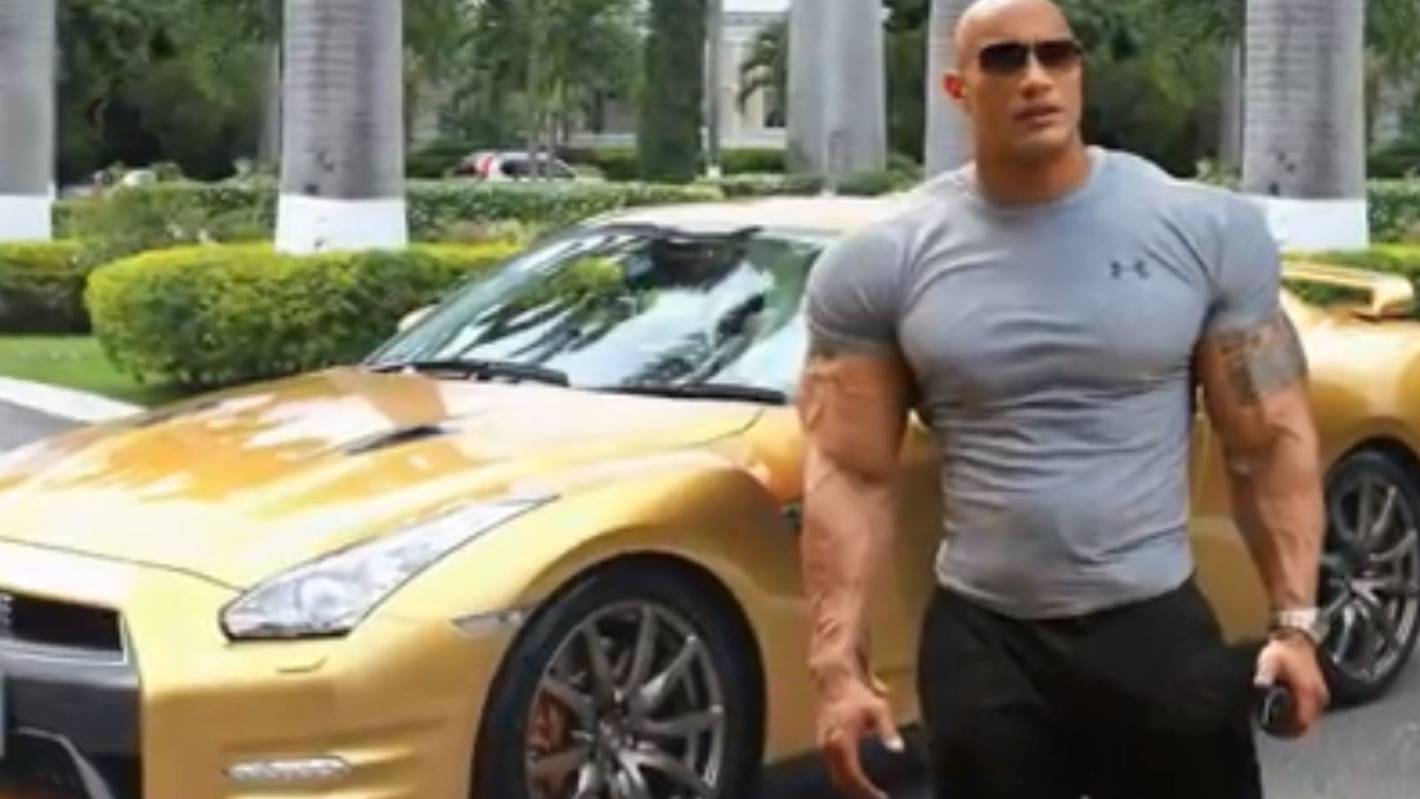 Dwayne Johnson cars and houses: Dwayne Johnson who is known popularly by his ring name, The Rock, is a former wrestler and currently one of the most successful Hollywood actors.
With over two decades of experience both in acting and wrestling, Dwayne Johnson has garnered a lot of plaudits and has established himself as a fan favorite both during his wrestling days and in his acting career.
Born on May 2, 1972, Dwayne Johnson, prior to becoming a professional wrestler was a former Canadian and American football player. 
Dwayne Johnson was on the wrestling ring for eight years before switching his career focus to acting. Since he began acting, Dwayne Johnson's movies have recorded a commercial success, grossing over $3.5 billion in North America alone, and $10.5 billion globally. 
Read
You wouldn't be wrong to co aider him one of the most successful and most prominent Hollywood actors in history. Dwayne Johnson also charges about $20 million per movie which explains why he is one of the richest and highest-paid Hollywood actors in the world. 
With so many awards to his name, both in wrestling and acting, Dwayne Johnson has used part of his millions to acquire some of the most expensive cars and houses to afford him the life of luxury worthy of someone of his status.
This article will be considering some of the expensive and luxury Dwayne Johnson cars. The Hollywood star also owns several houses. 
Dwayne Johnson Cars
Pagani Huayra-$2.6 million
One of the best of its kind, the Pagani Huayra is one of the fastest sports cars owned by Dwayne Johnson. It is also the most expensive ride in Dwayne Johnson cars collection. 
The Pagani Huayra is built with a Twin-Turbo 6.0L V12 engine type, capable of reaching a top speed of 236 mph with a 730hp power. These features explain why it is regarded as one of the most expensive cars in the world. 
It has the ability to accelerate from 0-60 mph in 2.2 seconds little owned than that it is also ranked one of the fastest sports cars in the world. 
Ferrari LaFerrari-$1,416,362
It is no longer a doubt that the famous wrestler and actor has a great taste for Superfast cars as he has also included the Ferrari LaFerrari in his car collection. 
A luxury car with a sleek design and very portable in size, the Ferrari model is built with a 6.3L V12 Hybrid engine along with a 7-speed automatic transmission. 
The luxury has the ability to produce a power output of 950hp and can accelerate from 0-60 mph in 2.5 seconds at a top speed of 217mph. 
Ford GT 2017-$450,000
The love Dwayne Johnson has for the Ford model is unmatched. Produced by Henry Ford, the Ford GT is built with a 3.5L twin-turbocharged V6 engine mates with a 7-speed automatic transmission along with a power output of 450hp.
The Ford GT is also similar to its counterpart, the Ford F50 which is designed with a Carbon Fibre body. 
Lamborghini Huracan-$261,274
The Lamborghini Huracan with a price tag of $261,274 is another expensive ride among Dwaynwe Johnson cars.
Being a fan of fast and furious rides, Dwayne Johnson sure cannot ignore the Lamborghini Huraycan and that's why he has acquired the luxury sports car to add to his collection. 
The Lamborghini Huracan is an exceptionally comfortable ride for a luxury car with an amazing sound from its 5.2L V10 engine capable of producing 572.6hp power output. 
Rolls Royce Wraith-$300,000
If you are a celebrity and do not have the Rolls Royce Wraith in your collection then there is something wrong. "The Rock", as he is often called, has made sure to include the luxury car for kings in his collection. 
The Rolls-Royce Wraith is a two-door Coupe ride built with a 6.6L V12 twin-turbocharged 8-speed transmission. 
The Rolls Royce Wraith is also another one of Dwayne Johnson cars, it has a price of $300,000
Plymouth Prowler-$43,000
The Plymouth Prowler car is powered by a 4-speed automatic transmission with a V6 engine which is capable of moving at a maximum speed of 115 mph. It can accelerate from 0-60 mph in 7.1 seconds. 
Chevy Chevelle 1971-$72,900
Dwayne Johnson also owns the luxury ride along with his fellow actor Vin Diesel. Built with a V6 engine capable of producing a power output of 155hp.
It is capable of moving at a top speed of 162 mph and accelerates from 0-60mph in 6.1 seconds.
Cadillac Escalade- $76,195
The luxury SUV is also among the collection of the Hollywood star Dwayne Johnson. It comes with a Cool-looking digital cockpit interface along with a large rear cargo space and with fascinating in-cabin storage. 
Ford F-150-$56,190
For someone like the rock, you can expect him to acquire the gigantic ride to suit his nature. Designed with a 2.7L twin-turbocharged V6 engine, The F50 is capable of producing a power of 325hp and is one of the cars he usually drives around with. 
Dwayne Johnson Houses
Dwayne Johnson reportedly owns a $27.8 million mansion situated in Beverly Park, Los Angeles' most exclusive neighborhood which also houses other famous Hollywood stars. 
He previously owned a $5 million mansion located at Hidden Hills in California which he later sold in 2012.
Thanks for reading about Dwayne Johnson cars and houses , leave your reply in the comments below.
Source: Glusea
Content on this website is protected by DMCA.  Dont waste your time copying because you would eventually remove it.