17 Reasons Why Lionel Messi is The Best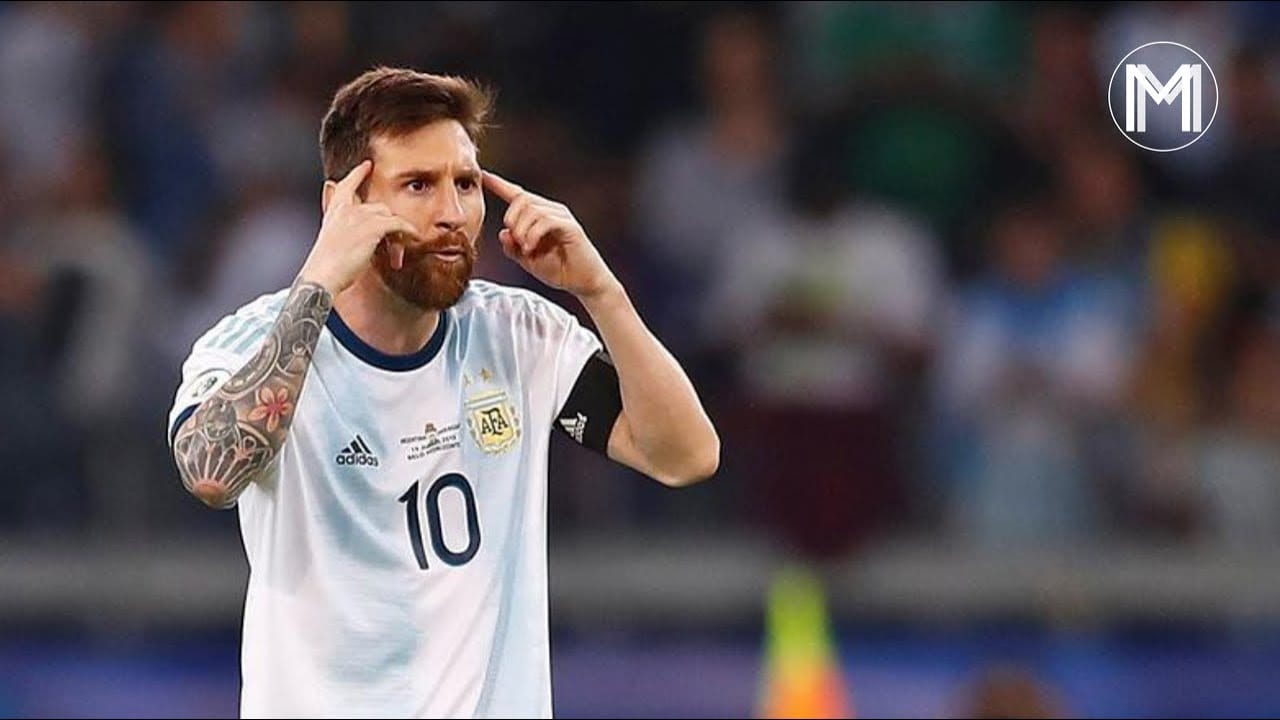 Lionel Messi win Best mens player at Fifa football awards 2019
Information provided by FcBarcelona's official website states the reasons why Lionel Messi is The Greatest of all time Football Player in the world.
Check out the Reasons below. Read Lionel Messi Net Worth
1. La Liga and Spanish Super Cup titles
After winning two more titles last season, Lionel Messi now has 34 titles overall, placing him alone at the top for most in Barça history.
2. La Liga top goalscorer
Messi scored 36 goals in 34 league appearances last season to lead Barça to their 26th La Liga championship, and earned a third straight and his sixth overall Pichichi Trophy as the league's top scorer, tied with Telmo Zarra (Athletic Club, 1940-1955) for the most of all time.
3. European Golden Shoe winner
Not only did Messi win the Pichichi Trophy, he also won the Golden Shoe as the top domestic goalscorer in all of Europe for the third season in a row and sixth overall.
4. Top scorer in UEFA Champions League
Messi led Europe's top club competition with 12 goals in just 10 games, taking home the honour for the sixth time in his career.
5. 600th Barça goal
Messi not only reached an almost untouchable milestone, he also extended his all-time club goalscoring record.
6. Most free-kick goals in big European leagues
Leo Messi scored six direct-free-kick goals in the 2018-19 season, more than any other player in the top flights of Spain, France, Italy, Germany, and England. The total becomes eight if you count the two direct-free-kick goals Messi scored in the Champions League.
7. 400th goal in La Liga
Not only that, but Messi became the first player to ever reach the 400-goal plateau in the Spanish First Division.
8. 50+ goals for sixth time in career
Across all competitions, Messi scored 51 goals in 50 games, reaching the half-century mark for the sixth time. The breakdown: 36 in La Liga; 12 in the Champions League; 3 in the Copa del Rey.
9. Set record for most wins in La Liga history
Messi surpassed former Real Madrid goalkeeper Iker Casillas's 334 career wins to become the all-time leader in the Spanish top flight.
10. Set record for most wins in Barça history
Messi went past Xavi and chalked up his 477th win across all competitions, the most in Club history, with a scintillating performance — hat-trick included! — on the road against Real Betis.
11. Set Barça record for most La Liga titles
Messi's 10th career La Liga title is the most in Club history, and leaves him just two shy of Francisco Gento (Real Madrid, 1953-1971) whose 12 are the most all time.
READ LIST OF AWARDS WON BY LIONEL MESSI
12. La Liga assists leader
Besides being the league's top goalscorer, Messi also led the competition in ASSISTS with 13, tying him for most in La Liga with Sevilla's Pablo Sarabia.
13. Copa América bronze medal
Messi led Argentina to the Copa América semifinals, where they fell to Brazil, before winning the third-place game against Chile.
14. 20+ La Liga goals for 11th straight season
Messi is the only player to ever reach those figures. He has now surpassed 20 goals every single season since 2008-09.
15. 50+ career goals in Copa del Rey
Messi's three goals in the Copa del Rey last season gave him 51 overall, the second most in Club history, behind only Josep Samitier (1919-1932), who holds the record with 64.
16. 50+ hat-tricks
Messi's three goals at Sevilla last season gave him his 50th hat-trick since turning pro: 44 for Barça and 6 for the Argentina national team.
17. First player to score in six different Copa del Rey finals
Messi's goal against Valencia put him in a class of his own (again), although last season's Copa del Rey final was they first one in which a Messi goal was not accompanied by a Barça victory.