15 Common Reasons For Cyber Crime's Rapid Growth in the Modern Age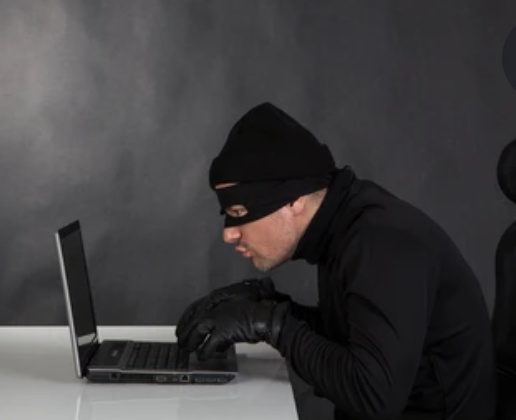 In today's technology age, cybercrime is an increasingly important topic. We must not shy away from discussing about a lasting solution to the menace of cybercrime in our society, particularly among our youths in primary, secondary and tertiary institution.
According to a report by Cybersecurity Ventures, cybercrime damages will cost the world $6 trillion annually by 2021. In another report by University of Maryland, on average, hackers attack 2,244 times a day.
As cybercriminals are getting smarter and more desperate to attack or scam any unsuspecting victim or organization in today's internet age, we must be informed about the common reasons for the prevalence of cybercrime in this modern age.
Know more about Funds Recovery Scam
This will not only help us to reduce the menace but it will also help us to discover our vulnerabilities before the cyber criminals do and prevent us from future fraud attempts.
Common reasons for the rapid growth of cybercrime in this modern age:
1. Lack of moral education in the curriculum of primary, secondary, and tertiary institutions.
2. Lack of public awareness on the dangers of cybercrime in society and the world at large.
3. Lack of proper counseling of convicted cybercriminals and other inmates in correctional centers.
4. Most young children are exposed to the internet at the early stages of their lives.
5. Lack of good counseling and rehabilitation facilities for repentant cybercriminals.
6. Lack of internet safety education in the curriculum of primary, secondary, and tertiary institutions.
7. Most anti-cybercrime agencies are not collaborating with repentant cybercriminals to fight cybercrime.
8. The introduction of the Plea bargain has been abused. It should be reviewed and properly monitored by officials with proven integrity.
9. Most anti-cybercrime agencies are not trained by repentant cybercriminals who have wide experience in cybercrime.
10. Moral education is not given to most officials of anti-cybercrime agencies. This is why most of them collect bribes from cybercriminals and help them to escape justice.
11. Lack of adequate research on cybercrime by the government, non-governmental organizations, anti-cybercrime agencies, and other stakeholders.
12. There is no sufficient job for many citizens and many jobless people go into cybercrime as an alternative.
13. Many countries do not provide counseling and rehabilitation facilities for victims of cybercrime. In an attempt to recover their lost money, some victims later become cybercriminals.
14. Most telecom industries are not collaborating with repentant cybercriminals with wide experience in phone and computer hacking.
15. Anti-cybercrime agencies are not sufficient. Cybercriminals are many and they have accomplices in almost every country. This is why they are increasing in number every day.
Written by;
Rotimi Onadipe,
CEO of Onadipe Technologies & National Coordinator- Internet Abuse & Crime Prevention Project
Tel: +234-8169121819
Facebook : Rotimi Bolaji Onadipe
Twitter: @RotimiOnadipe
Email:
onatechconsult@gmail.com
Disclaimer: "The views/contents expressed in this article are the sole responsibility of the author(s) and do not necessarily reflect those of Glusea. Gluseaa will not be responsible or liable for any inaccurate or incorrect statements contained in this article."
Content on this website is protected by DMCA.  Dont waste your time copying because you would eventually remove it.