11 Signs Your Job is Making You Miserable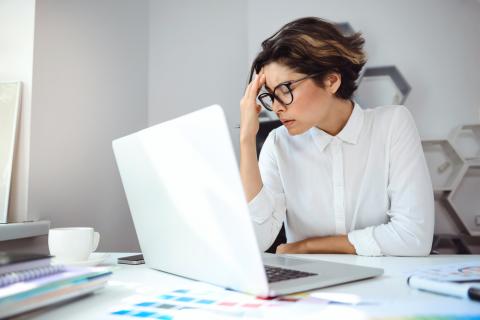 we bring to you 11 Signs Your Job is Making You Miserable
Everybody has bad days at work. But if you dread waking up every Monday through Friday, or you regularly find yourself sitting at your desk on the verge of tears, you probably have a more serious problem on your hands.
Amy Morin, author of "13 Things Mentally Strong People Don't Do," says a hostile work environment can cause people to be miserable and may, in some rare cases, even be linked with depression. The problem is, once you fall into that trap, it can be difficult to get out.
"Feeling down about your job can set you up for a self-perpetuating cycle by taking a negative toll on the way you think and the way you behave," she explains. "The more you experience negative thoughts and unproductive behavior, the worse you'll feel."
READ Good Night Texts for Her to Sleep With A Smile
Here are 11 signs your job is ruining your life.
1. You can't stop thinking about your job.
Your weekday evenings and weekends should be about clearing your mind and relaxing.
So if you come home and can't stop replaying a meeting that went wrong in your head or thinking about all the reasons why you don't want to wake up for work tomorrow, that can seriously impede on the quality of your home life, Morin says.
Rumination has indeed been linked to depression, and Morin says it can prevent some people from enjoying the little time they have away from an unhealthy work environment.
2. You complain about work — a lot.
If you're truly unhappy and unfulfilled with your job, you may start to spend a lot of time and energy explaining to friends, family, and anyone who will listen just how bad your job is at the moment.
This release might feel good in the moment, but Morin says it's not healthy because it "robs you of mental strength." This, in turn, can increase your risk of distress.
READ 34 Oprah Winfrey Quotes On Success & Love
3. Social events with coworkers start to seem draining rather than fun.
Everyone needs "me" time, but you should still enjoy being social.
If your job is sucking the life out of you, Morin says you might start to turn down any opportunity to socialize because talking with other people sounds too exhausting.
It can be as simple as eating lunch at your desk instead of the break room or rushing home after work to avoid happy hour.
READ The richest man of all time
4. Your thoughts about work are exaggeratedly negative.
When you have a bleak outlook on your office, Morin says you may start to think overly negative thoughts about work, such as "I'll neverget a promotion," or "I always get scolded."
"Your inner monologue may drag you down even further," she says.
5. You filter out anything good about work.
When you're feeling low, you tend to see the glass as half empty.
Even if nine good things happen at work one day, you will probably focus on the one bad thing, Morin says. When you're feeling down, "it's easy to overlook anything positive," she explains.
6. You're experiencing some physical health issues.
Depression, a common but serious mood disorder that causes severe symptoms that persist for at least two weeks, doesn't just affect your mental health.
For some people, physical signs of depression include stomach pain, headaches, and other complaints. In addition, your immune system may not be as strong, making you more susceptible to colds and other illnesses.
7. You don't want to get out of bed in the morning — ever.
If your job is making you miserable, you're not going to want to get out of bed because that means you're one step closer to being at work.
"It's hard to greet the day when you dread how you're going to spend it," Morin explains.
8. You're irritable.
Morin says you may find your patience wearing very thin if your job is making you miserable or sad.
You might find yourself snapping at your coworkers simply for having their phone go off or for asking a simple question like, "Do you know when the report will be ready?"
9. You call in sick — just to stay home.
If your job is the root cause of other mental and physical problems, it makes sense that you'd want to avoid it at all costs.
10. You don't care about your work performance anymore.
"Increased procrastination, lack of participation, and sloppy work are all signs you've lost interest in your work," Morin says.
This, in turn, could very well lead to your negative predictions about work actually coming true, she warns. If your work isn't good, you may actually be demoted or even fired.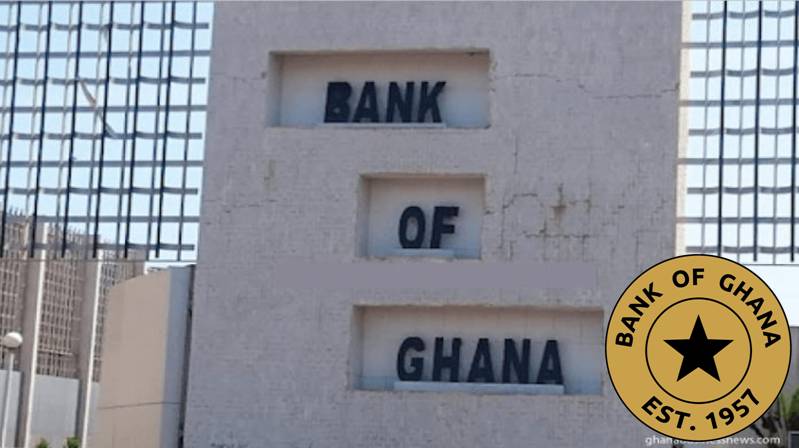 These are the top 10 best banks in Ghana 2022
There are currently 24 officially registered banks in Ghana listed in the Bank of Ghana's bank directory. We have listed the best banks in Ghana 2020 that you can confidently put your money without fear. There are various parameters one can use to rank high performing banks for investing. However, we relied on the profit made by each bank in the year 2021. We also included the operating income and the total assets of each bank.
List of Best Banks in Ghana 2022
Ecobank Ghana
Ecobank Ghana is a commercial bank in Ghana. It is one of the commercial banks licensed by the Bank of Ghana, the national banking regulator. The bank is a fully networked commercial bank in Ghana with branches in almost all regions of the nation.
Operating Income: $1,622,259
Profit for the year: $274, 934
Total Assets: $23,641,184
Societe General Ghana
Societe General is one of the biggest banks in Ghana with assets. Well its also one of the performing banks.
Operating Income: Ghs509,042,850
Profit:Ghs 128,542,186
Total Assets; Ghs4,443,909,209
Bank of Africa Ghana
Bank of Africa Ghana Limited, also referred to as BOA Ghana, is a commercial bank in Ghana. It is one of the commercial banks licensed by Bank of Ghana, the central bank of Ghana, and the national banking regulator.
The bank is a member of Bank of Africa Group, a multinational, Pan African bank headquartered in Bamako, Mali, with a presence in fourteen African countries. As of 2019, the bank reports indicate
Operating Income:Ghs 217, 088,045
Profit for the year :Ghs 65,496,451
Total Assets: Ghs 2,047,375,533
ABSA Ghana
Absa Bank Ghana Limited (ABGL), formerly known as Barclays Bank Ghana Limited, is a commercial bank in Ghana, licensed by the Bank of Ghana, the country's central bank and national banking regulator. As of 2019, The banks performance is as stated
Operating Income: Ghs 1,164,078
Profit for the year: Ghs 468,623
Total Assets: 11,772,546
GCB
GCB Bank Limited formally known as Ghana Commercial Bank is the largest bank in Ghana in terms of total operating assets and share of industry deposits, with 14.2% of total industry deposits. In August 2017, the Bank of Ghana, the nation's central bank, announced that it had approved a Purchase and Assumption transaction with GCB Bank Limited for the transfer of all deposits and selected assets of UT Bank and Capital Bank (Ghana) to GCB Bank Ltd.
Operating Income: Ghs1,563,445
Profit; Ghs 421, 003
Total Assets: 12, 416, 741
Standard Charted Bank Ghana
Standard Chartered Ghana (officially Standard Chartered Bank Ghana Limited) is a banking and financial services company in Ghana, and an 80% subsidiary of Standard Chartered. They are listed on the stock index of the Ghana Stock Exchange, the GSE All-Share Index. Operating since 1896, it is one of the oldest companies in Ghana. It is the successor to the Bank of British West Africa in Ghana.
Operating Income: Ghs 853,032
Profit: 281, 856
Total Assets: 7, 618,622
List of Best Banks in Ghana 2022
Stanbic bank Ghana
Stanbic Bank Ghana is a member of the Standard Bank Group, a purely African Bank which provides a range of financial services to its customers. The bank is made up of three divisions ie: Corporate and Investment Banking (CIB), Private and Business Banking (PBB) and Stanbic Ghana Wealth and Investment. Stanbic Bank Ghana started operating in 1999 and now has 36 branches nationwide.
Operating income; Ghs 975,439
Profit: Ghs 280, 654
Fidelity Bank
Fidelity Bank is a commercial bank in Ghana which was issued with its Universal Banking License on June 28, 2006, making it the 22nd bank to be licensed by the Bank of Ghana. As of 2019 Fidelity Bank reported ;
Operating Income : Ghs 920, 320
Profit: Ghs 267, 657
Total Assets: 10. 607, 977
Zenith Bank
The Bank's main service delivery channels include thirty-eight (38) business locations (branches and agencies) as well as numerous ATMs and Point of Sale terminals strategically located in various cities and towns across Ghana. Zenith also offers real-time internet and mobile banking which enables customers to access banking services on-the-go.
Operating Income: Ghs621, 560
Profit: Ghs 246, 467
Total Assets: 6,691,004
Calbank Ghana
List of Best Banks in Ghana 2022
CalBank formerly Continental Acceptances Ltd and Cal Merchant Bank commenced operations in July 1990, providing world-class financial solutions to the Ghanaian banking sector. CalBank received its Universal Banking License in 2004 and soon commenced providing specialized retail banking services.
Operating Income: Ghs 596,392
Profit: Ghs 173,413
Total Assets : 7,048,498
Access Bank Ghana
Access Bank Ghana PLC, is a full-service commercial bank in Ghana, licensed by the Bank of Ghana, the Central Bank, and national banking regulator. The Bank offers universal banking services to Corporate, Commercial, Retail customers and Financial Institutions across Ghana
The Bank is a subsidiary and component of the Access Bank Group, a financial services conglomerate with headquarters in Nigeria and subsidiaries in eight Sub-Saharan African countries, China, India, Dubai, Lebanon, and the United Kingdom.
Operating income: Ghs383, 100
Profit: Ghs 173, 704
Total Assets: 4, 711,771
CBG
Consolidated Bank Ghana Limited (CBG) is an Indigenous Ghanaian Universal Bank licensed by Bank of Ghana under the Specialized Deposit-Taking Institutions Act, 2016 (Act 930).
The Bank started operations on August 1, 2018. With its Corporate Head Office located in Accra, the Bank has 114 branches across 14 regions in Ghana.
Operating Income: Ghs 569,417
Profit: Ghs: 69,047
Total Assets : 6,942,990
List of Best Banks in Ghana 2022
GT Bank
Agricultural Development Bank
Firs Atlantic Bank
First National Bank
Republic Bank
Prudential Bank
OmniBank
National Investment Bank
GHL Bank
FBNBank
Source: Glusea
Content on this website is protected by DMCA.  Dont waste your time copying because you would eventually remove it.