Top 10 Richest Women In The World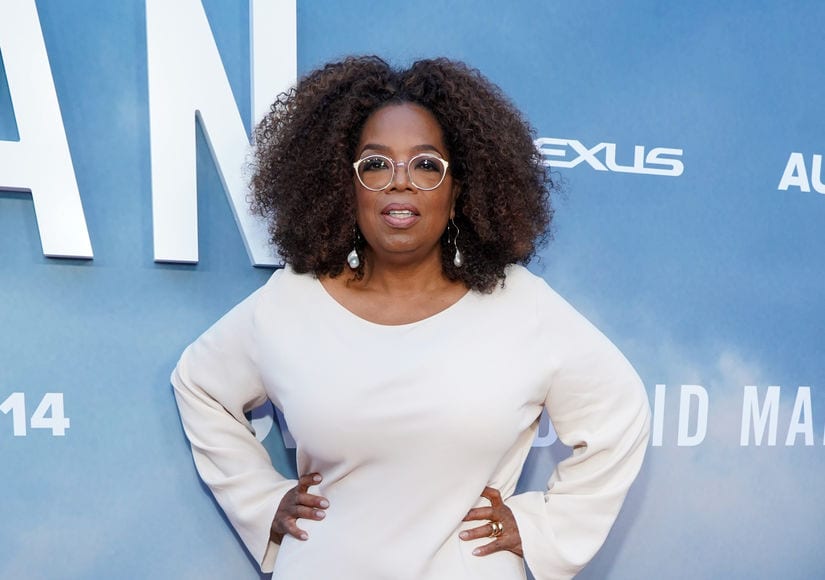 Top 10 Richest Women In The World
There are a lot of very wealthy women in the world, and each of them have incredibly interesting stories. One of them is Ann Walton Kroenke, who is worth $7.3 billion dollars. We will be looking at the Top 10 richest women in the world.
She is the daughter of James Walton, who was one of the co-founders of Walmart. The other person who co-founded it was her uncle, Sam. Other women who are worth a great deal of money are Denise Coates, Eva Gonda Rivera, and Pauline MacMillan Keinath.
Keinath's net worth is estimated to be approximately $6.9 billion, while Coates is worth $8.5 billion, and Rivera's net worth is $6.3 billion. As rich as they are, there are lots of women who have much more money than they do. Here are the 10 richest women in the world in 2019.
Top 10 Richest Women In The World
IRIS FONTBONA – $14.4 BILLION
Iris Fontbona's net worth is $14.4 billion thanks to her husband, Andrónico Luksic, who left Fontbona and their three sons a company, as well as a large fortune, after he passed away. The company was Antofagasta Plc, which is now the seventh largest copper producer in the world.
But that is not the only company that is keeping this family wealthy. They also own 81 percent of another company, which is called Quiñenco. Quiñenco controls three other companies, including a brewing company and a shipping company.
One might think that in order for a person to become that rich, they first have to graduate college. But that's not always true, since Luksic dropped out.
ABIGAIL JOHNSON – $14.9 BILLION
Abigail Johnson is currently worth a total of $14.9 billion. A few years ago, she became the CEO of Fidelity Investments when she took over for her father.
In 2016, she became the chairman of that company. Johnson owns a large portion of the company, which is why she is one of the ten richest women in the world in 2019.
Fidelity Investments was founded by her grandfather, whose name was Edward Johnson II. He helped the company get up and running in Chicago in 1946. Johnson worked with the company while she attended college, and she became a full-time employee after she graduated.
GINA RINEHART – $15.4 BILLION
Gina Rinehart is currently the richest person in Australia, and she is worth $15.4 billion dollars. Rinehart currently serves as the chairman of a company that is named after her father, Lang Hancock. The company is called Hancock Prospecting, and it owns stakes in iron ore mines. The company also collects stakes from that iron ore mines as well.
This company is responsible for much of Rinehart's success. But that is not the only way she makes a living. Rinehart the third largest cattle producer in Australia. Her father's estate was nearly bankrupt until it was taken over by her.
CHARLENE DE CARVALHO-HEINEKEN – $16.3 BILLION
Lots of people love Heineken beer, which is part of the reason why Charlene de Carvalho-Heineken's net worth is $16.3 billion, making her one of the richest women in the world today. She owns a large part of the company, and she is now the executive director of it.
Carvalho-Heineken was the sole heiress to the Heineken fortune when her father, Freddy Heineken, passed away in the early 2000s. Until that happened, she was not very active within the company. She studied law, and did not plan to be a big part of Heineken International. But she changed her mind after she inherited part of the company.
Top 10 Richest Women In The World
SUSANNE KLATTEN – $19.2 BILLION
Susanne Klatten is involved in multiple businesses, and she is worth $19.2 billion. She inherited a large amount of her wealth from her father, Herbert Quandt, who was the person that saved luxury automobile company BMW from going bankrupt.
Klatten owns a piece of that company, but that is not the only thing keeping her rich. Klatten is one of the most wealthy women in the world because she is also the chairman and sole owner of Altana, which is a chemical and pharmaceutical company. However, she does not own as much of BMW as her brother, Stefan Quandt, does. He currently has ownership over 23.7 percent of the company.
LAURENE POWELL JOBS – $21.5 BILLION
Laurene Powell Jobs has an estimated net worth of $21.5 billion, which has a lot to do with the man she used to be married to. Jacobs was married to Steve Jobs. Jobs was the CEO, chairman, and co-founder of Apple, and Jobs inherited his stakes on the company after he passed away. She also inherited the stakes he had in Disney as well.
The story of how Jobs came to own a portion of Disney is very interesting. He was one of the people who funded Pixar Animation Studios in the 1980s. That company was eventually purchased by Disney, which means that he owned part of Disney.
Top 10 Richest Women In The World
YANG HUIYAN – $21.8 BILLION
Yang Huiyan is the owner of fifty-seven percent of Country Garden Holdings, and her net worth is estimated to be $21.8 billion. A large part of her portion of that company was something she got from her father, Yeung Kwok Keung.
READ TOP 20 RICHEST ACTORS IN THE WORLD
Huiyan became the richest person in China after she graduated from Ohio State University. Huiyan supposedly added over $6 billion to her wealth in just seven days, which is outstanding, to say the least. She is not the only one in her family that is involved in Country Garden Holdings. Huiyan's sister, Ziyang, is a part of the company as well.
Top 10 Richest Women In The World
JACQUELINE MARS – $28.8 BILLION
Nearly one third of Mars (the world's biggest candy making company) is owned by Jacqueline Mars, and she is currently worth $28.8 billion. Those who enjoy buying Snickers and Milky Way candy bars contribute to her wealth, since those are two of the products that are made by this company.
They also make certain kinds of gum, as well as packaged foods and dog foods. The Mars family does not speak to the press very often, but that does not mean Jacqueline doesn't stay busy. She worked for her family's company for 20 years, and she was a board member until 2016.
Read Richest People in the World 2020
ALICE WALTON – $49.5 BILLION
There are multiple heirs to the Walmart fortune, and Alice Walton, who is worth $49.5 billion, is one of them. That is because she is the daughter of one the company's co-founders, Sam Walton.
Walton has three brothers, and two of them, Rob and Jim, own a portion of the company as well. But she has not always been as involved with Walmart as they have. While Jim and Rob were working for the family company, she was giving lots of her attention to the world of art. In 2011, Walton opened Crystal Bridges Museum of American Art in Arkansas.
Top 10 Richest Women In The World
FRANCOISE BETTENCOURT MEYERS – $52.2 BILLION
The person who is currently the most wealthy woman in the world is Francoise Bettencourt Meyers, whose net worth is estimated to be $52.2 billion. Her grandfather, Eugène Schueller, was the founder of L'Oréal.
Schueller is also the reason why many people can dye their hair, since he invented commercial hair dye. Meyers, as well as her family, owns 33% of L'Oréal stock.
Meyers has been on the board of the company since the late 1990s, and she also serves as its' chairwoman. Previously, Bettencourt's mother, Liliane Bettencourt, was the world's richest woman. She is also involved in the Bettencourt Schueller Foundation.
follow us on Twitter