10 Important Facts About Alban Bagbin You Must Know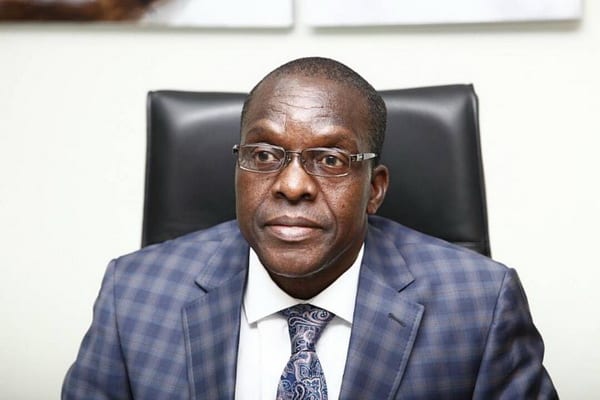 Alban Bagbin has been nominated and voted the Speaker of parliament for the 8th parliament of the 4th republic of Ghana. Prior to his that, he has served in several capacities in Parliament including; minority leader, chairman of several committees in Parliament among others. In this article, we bring to you 10 important facts you need to know about the affable legislator.
He is a Post-independent born
The current speaker of parliament, Alban Bagbin was born on 24th September, 1957, some six months after Ghana gained independence from her colonial masters The Great Britain on 6th March, 1957.
He is the longest serving member of parliament.
Honorable Alban Bagbin is currently Ghana's longest serving member of parliament. He has been in parliament for 28 years starting from 1993. This has earned him the accolade "Ground father of parliament"
Alban Bagbin is a Lawyer
The affable Speaker obtained his law certificate from the Ghana school of law, Makola in 1982 and was called to the bar the same year. He also holds Executive Masters in Governance and Leadership from the Ghana Institute of Management and Public Administration (GIMPA).
He was a private legal practitioner .
After he was called to the Bar in 1982, Alban Bagbin practiced as private legal practitioner in the Akyem Chambers, a firm of legal practitioners, consultants and notaries public, as a partner.
He unsuccessfully bid to become a flag bearer
Bagbin lost his bid to lead the National Democratic Congress in the 2020 elections to former president John Mahama.
He Hails from Sombo
Alban Sumani Bagbin was born and raised in Sombo in the Upper West region of Ghana.
Alban Bagbin is a Catholic
The Current speaker of Parliament is a Christian and a catholic by denomination.
He Attended two secondary schools
Right Honourable Alban Bagbin started his second cycle education at Wa Secondary but completed Tamale Secondary school.
He did not run again for Parliament in the 2020 elections.
Bagbin did not contest again as member of parliament eading to the 2020 elections. He was succeeded by Mr Sumah Anthony Mwinkaara who is the current MP for Nadowli Kaleo constituency.
He has always been a Leader in Parliament
One important fact about Bagbin you are not aware is that he has held leadership positions throughout his tenure as Member of parliament.
In the first Parliament of the Fourth Republic, he was made the Chairman of the Parliamentary Committee on Subsidiary Legislation and Vice Chairman of the Parliamentary Committee on Mines and Energy and Member of the Committee on Local Government and Rural Development.
In the Second Parliament of the Fourth Republic, Mr. Bagbin was the Chairman of the Parliamentary Committee on Constitutional, Legal and Parliamentary Affairs with oversight responsibilities for the Commission of Human Rights and Administrative Justice, Electoral Commission, National Commission on Civic Education, Office of Parliament and Ministry of Parliamentary Affairs.
He was also the chairman of the Public Accounts Committee from 2001 to 2005.
He was also the Vice-Chairman of the Appointments Committee of Parliament.
He was also the Minister for Health in the Ghana government until February 2013 
How to Find a Job According to your Qualifications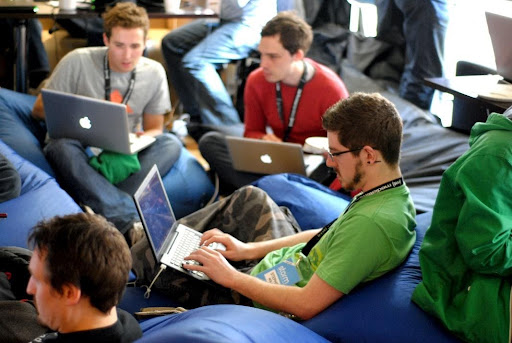 Despite the Covid pandemic 19, the reactivation of the economy has taken giant steps in recent months, and business activity and the demand for jobs have begun to increase considerably. But how can you find a job that suits your skills?
Finding a job that meets your needs can be a challenging process, but certainly, there are some very timely tips to optimize your job search and speed up the process
1. Find jobs that match your skills
Make a list of your work experience, education, and skills. Then, look for a position for which you are qualified. You should apply for jobs within your desired field or industry, but you may need to broaden your search.
Consider looking for jobs that you might not initially apply for but meet your needs. For example, if you're in the technology sector, you can look for other positions in industries that are booming, such as data analyst. If you're in the education sector and know how to write skillfully, try to figure out the relevant freelance sites, there you can pump yourself as a freelance editor or free paper writer expert.
That way, you'll gain experience, and you'll be better at generating creative ideas and developing helping other people. So, the skills you currently possess may well transfer to other positions and be much better paid than in the sectors where you usually perform.
When you apply for jobs, make it an ongoing process. Even if a company contacts you for an interview, you should continue to use it if you don't get the position or the offer is not what you expected. In some cases, you may receive several job offers, and you will be able to choose the one that interests you the most.
2. Optimize your cover letter and resume
Hiring managers can see a CV in seconds, so you need to get their attention right away by optimizing every CV you send. Your cover letter and CV should be short, easy to read, and relevant.
To do this, you should adapt or write customized versions of your cover letter and CV for each job you apply for. In your letter, explain why you want to work for the company, summarize your skills, help the business thrive, and differentiate yourself from other candidates.
In your CV, highlight any experience and qualifications that meet the requirements. Limit your work history to the last five to seven years or the previous three jobs, so readers have a clear and concise idea of your experience. You can also include internships, volunteer work, education courses, or other projects.
Read 5 Benefits of Paying with Cryptocurrencies
Even if your skills didn't grow conventionally, recruiters want to know what you've learned. For example, if you were successful in college sports, it would show that you are a team player. If you were an intern for a company in an area that is not your area of expertise, tell them what your tasks were, which will show that you are adaptable, that you could perform tasks other than the ones you are skilled in, and that you have other qualities that are not so obvious.
3. Ask your network for help
Some people find it difficult to ask for help, but it can be an effective way to get a job fast. Communicate with others in your field through industry events or webinars, email, or social media.
If you know someone who works for a company you're interested in, ask them for advice on how to apply, or better yet, look for a "Company Assessment" tool. You're more likely to get an interview if you know exactly what qualifications, experience, and personality the company is looking for. You can also ask for a recommendation.
Contacting your university's alumni association, associations, and former colleagues can also help. Talking to the right people enables you to find a job quickly and learn more about opportunities. Don't be embarrassed to announce that you are looking for a job.
4. Consider a temporary position
Getting a temporary position or contract can help you meet your momentary needs while looking for permanent, full-time positions. Christmas is coming, and with it, the generation of temporary jobs to meet the demand for products and services, keep an eye out for these job opportunities. Some of the benefits of a temporary, contract, or freelance position are:
Because companies often need temporary employees immediately, the hiring process is quick.
Freelance jobs are generally flexible, which means you can come in for interviews whenever you need to.
You can meet people working in your industry and learn about long-term opportunities.
If a company in your field likes your work as a temporary employee or contractor, they may promote you to a more permanent situation.
You can work full time whenever you need to and then decrease your hours when you find permanent employment.
A position like this will help you cover your expenses until you find a job that you are delighted with and is usually better paid for the time contracted.
Source: Glusea
Content on this website is protected by DMCA.  Dont waste your time copying because you would eventually remove it.