10 Common Ways You Are Wasting Money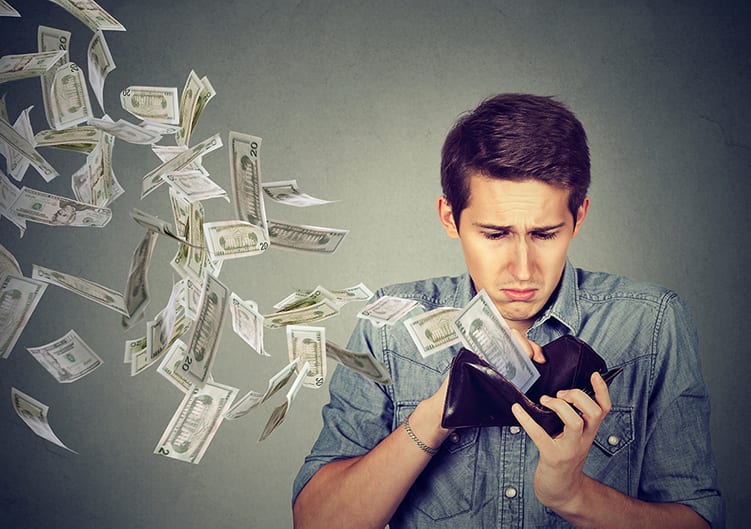 Read 10 ways you are wasting money
Most of the initial stages on the road to wealth involve making sure that you're moving forward, not slipping backward.
Unfortunately, many of us are too consumed by day-to-day life to focus on the countless instances of small-scale back-sliding: completely unnecessary waste, extra money we could have if we just reached for it, fees we could avoid if we just made a little effort. The stupid easy stuff, in other words.
What follows is a list of 10 common financial leaks — by no means an exhaustive list, but a good starting point — and strategies for plugging them.
1. Your savings barely earns interest. The average money market fund pays next to nothing — 0.12% as of March 2019— yet savers still leave loads of money in them. With a little shopping around, you'll see that many institutions pay close to 1%, which can earn $100 a year on every $10,000 in savings.
2. You don't admit your money mistakes. This one has broad application, but let's focus on a really common one: You haven't been to the gym in months, but you don't cancel your membership because doing so would mean acknowledging that you made a mistake — and that you won't get back the money you already wasted. Continuing that unused membership can cost $500 to $1,000 a year.
3. You waste your flexible spending dollars. A third of FSA account holders let their hard-earned dollars go unspent each year — at a cost of $120 a year on average. To use up funds by the Dec. 31 or March 15 deadline (check with your firm), buy a spare pair of glasses or stock up on staples like bandages. You'll need a prescription to get reimbursed for most OTC meds, which your doctor can fax to the pharmacy.
READ Richest Musicians in Ghana 2019
4. You leave your AC running for no reason. Using a programmable thermostat to adjust your home's temperature — it can lower the heat at night and when you're at work, for example — could shave 5% to 15% off your heating and cooling bills. What's more, about half of households with a programmable thermostat fail to use that feature.
5. You pay your bank to hold your money. Customers spend $7 billion on bank fees each year. But many banks will waive their monthly checking account fee if you set up direct deposit from your employer.
READ SHATTA WALE NET WORTH 2019
6. You pay your fund manager for making too many trades. Mutual funds that replace their holdings the most frequently have only a 31% chance of outperforming the market, says Russel Kinnel, director of mutual fund research at Morning star: "You're better off steering clear."
The brokerage and other costs that managers ring up by moving in and out of stocks on a regular basis don't show up in the expense ratio. So check your fund's turnover rate at Morningstar.com or in the prospectus. If the entire fund turns over 1 1/2 times (150%) or more a year, it's too much.
READ 11 Signs Your Job is Making You Miserable
7. You pay your fund company too much for doing almost nothing. Running a passively managed broad index fund requires relatively little human input, so the "expense ratio" you pay on such funds should be tiny. Yet, the difference in cost between the lowest- and highest-priced index funds can be nearly one percentage point — or close to $1,000 a year for every $100,000 you invest.
8. You spend more on your car than it's worth.Once your car is 10 years old, the cost of repairing it after an accident is very likely more than the car is worth, says Philip Reed of Edmunds.com. Dropping collision coverage for your wheels and covering just injury and property damage could save up to 40%.
9. You pay too much for auto insurance. Drivers who have stayed with the same insurer for more than eight years could save 19% by switching, according to a recent study. Yet, 75% of policyholders automatically renew without getting a new quote.
READ The richest man of all time
10. You don't bundle your insurance policies. Insuring your home and auto with a single company can save up to 25% per year, says Alec Gutierrez of Kelly Blue Book. That's $300 a year for a typical home and auto policy.
Top business skills to learn from poker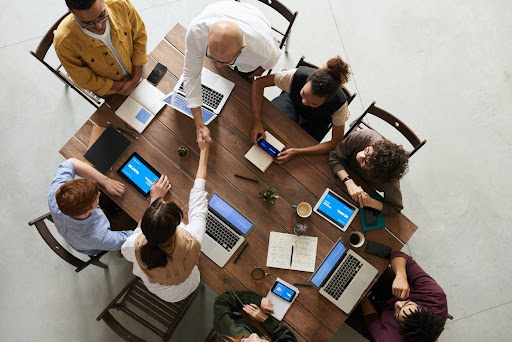 Poker is incredibly popular across the globe, with (according to World Poker Tour) more than 100 million online poker players. There are many millions more that play in land-based casinos, and the same number again that play it informally with friends and family.
Poker has been popular for centuries, as it is easy to learn, yet difficult to master. There are different variations of the game, and it has expanded to include tournaments, casual games, and high rollers tables, providing something for everyone. 888 Poker provides a vast range of options for players of all abilities and budgets.
Poker Skills
Playing poker requires a number of skills, many of which can be beneficial in other areas of life, in particular business and entrepreneurship. Players must be self-aware, mentally strong, and resilient, entrepreneurs must be able to analyze incomplete information, read others, and take on new information quickly.
When learning the game, players need to take on a great deal of information very quickly. They need to do some basic research on the rules, the different winning hands, and the probability of getting these hands. They also need to practice, practice, practice before heading out into the real world, and will often practice the game with friends, all striving to improve their own game.
In business, it is important to be able to take on new information and adapt to new situations. As in poker, to be successful in business individuals need to be adaptable and knowledgeable.
As well as being able to take on new (and changing) information, poker players need to be able to make decisions. Be it raising, calling, or folding, knowing what the appropriate action to take and when to take it is key to success at the table. In business, it is not dissimilar: knowing when to move forward, when to challenge, when to invest, and when to quit, are very important skills for any entrepreneur.
Extrapolating from incomplete data
In poker, players will know what cards they hold and the communal cards but won't know what their opponents are holding. They will be able to make deductions based on the information in front of them, and the behaviour of their opponents. Players won't be able to have 100% of the information to be able to make their decisions and have to hope that their powers of deduction will lead to success.
In the world of business, if individuals waited until they had all the information it would be too late to take actions. They will need to get as much information as possible from different sources and make a decision balancing the level or risk. Resume provides a guide on crucial decision making for career development.
When playing poker players shouldn't gamble more than they can afford to lose; they should stick within their limits and play wisely to build up their pot of winnings. In business, it is similar. Entrepreneurs should ensure that their money is managed and invested appropriately. The higher the pay out, the higher the risk, and whilst sometimes in business it pays off to be risky, there needs to be a balance to ensure the business will survive. Fiscal mismanagement is one of the biggest reasons that new businesses fail.
When playing poker, players have to not only look at their cards and the communal cards, but identify how their opponents are playing, checking to see if they have any tells. It is vital to analyze the chances of winning, considering a number of different variables. Entrepreneurs have to analyze market conditions, their competitors, and be able to collect and interpret data accordingly.
Alongside mental acuity is mental strength: in poker, players can have periods where they win every hand, or lose every and, and it is important to know when to stop and when to change approach. In business, entrepreneurs need to know how to manage the ups and downs that inevitably come with being in business.
The top poker players are driven by a love of the game, not money. By being passionate about poker they learn the ins and outs of the game, learn about the psychology behind it, learn the tricks of the trade and invest in bettering themselves every step of the way. Money is a secondary consideration; apart from some of the top players in the world, there are easier and more dependable ways to make money.
Entrepreneurs should always be aware of the financial potential of their endeavours, but the success of the business will depend on the passion and dedication of its people. Yopreneur explains how entrepreneurs should be passionate and focus on doing what they love. Entrepreneurs should start out wanting to create something and enjoy the journey.
Even the most talented and experience poker players can fail. They can make a silly mistake that costs them the game, be trumped by a better player, or simply run out of luck. All players will lose some of the time; winning more than losing is a definite perk, but by no means guaranteed, especially when a player is starting out.
Estimates indicate that over 85% of start-ups fail, and it is important for entrepreneurs to remain resilient, pick themselves back up, and get back on the horse. They can learn from their mistakes and do better the next time.
Content on this website is protected by DMCA.  Dont waste your time copying because you would eventually remove it.