10 Animals That Don't Sleep
Some animals appear to barely sleep
For most animals, sleep is an important process that serves several functions. In the case of non-human animals, sleep can be defined as a state where the animal exhibits altered consciousness, homeostatic regulation, or a reduction in the responses to changes in external stimuli. Going by the definition, sleep has been observed for several animals including mammals, some fish, some insects, amphibians, reptiles, and birds. An internal bodily clock known as the circadian clock determines the time that an animal goes to sleep or knows when it is time to sleep. This clock is synchronized to the movement of the sun and triggers sleep for both diurnal and nocturnal creatures.
10. Giraffes
Giraffes usually sleep, although not for long periods. In captivity, giraffes have been known to sleep for between four and five hours, which is mostly at night. During sleep, the animal may lie down or stay standing. Standing sleep is particularly common among older giraffes. The animal also has irregular sleep phases where the giraffe can enter into deep sleep. This form of sleep is usually characterized by the animal bending its neck and bringing its head to a rest on the thigh or the hip. Experts sometimes describe this position as paradoxical sleep, that is, a state where the animal is resting but there is rapid eye movement as well as reduced muscle activity.
9. Dolphins
Generally, dolphins go to sleep with only one side of their brain so that they use the other side of their brain for swimming and to watch out for predators. For some dolphins, they do not go to sleep in the first month of their lives. Instead, they rest by pressing their bodies against their mothers so that they do not drown. Therefore, it falls to the mothers to ensure that they do not go to sleep, which is why adults are able to go for at least a month without sleeping. In captivity, dolphins can enter a state of complete sleep while a tail reflex action keeps their blowhole above water.
8. Bullfrogs
Bullfrogs, which are scientifically known as Lithobates catesbeianus, do not go into a state that fits the definition of sleep. However, they do go into states of rest throughout the day. A study conducted in 1967 concluded that they do not go to sleep. In the study, the scientists delivered shocks to the frogs during the day and during the night when they appeared to be sleeping. The researchers expected that the response to stimuli should be slower during sleep. However, the responses were similar during the day and the night.
7. Elephants
Elephants usually go to sleep at night and do so by lying down. In a day, the animal will go to rest for a period of between two and four hours. One of the reasons why they spend so little time sleeping is that they are vegetarians. Vegetation does not provide as much energy as other forms of food. Consequently, the animal has to spend around 18 hours a day feeding on around 600 pounds of vegetation daily in order to sustain its substantial size. Sometimes, they can sleep while standing against a mound or tree.
6. Alpine Swifts
The Alpine swift is a bird that lives in habitats ranging from southern Europe all the way to the Himalayas. These birds spend large amounts of their time migrating all the way to the southern regions of Africa. The birds may spend up to 200 days in flight during their migration. Just like some marine animals, the Alpine swift has the ability to sleep with one side of their brain while the other side focuses on flight and detecting predators.
5. Deer
Deer do not sleep that much during the day or the night. In fact, the night is a dangerous time for the animal to sleep due to the presence of several predators that hunt under the cover of darkness. However, deer manage to sleep for a few hours, which is usually between three and four hours. Even during these sleep periods, they have to be careful so that they do not fall prey to predators. The primary concern of the deer is survival, which forces them to sleep efficiently.
4. Ostriches
Ostriches sleep in a manner that resembles that of the platypus. The bird usually sleeps while standing upright with both eyes open. This state allows the bird to rest its brain and body while at the same time staying alert for any predators and invaders. Sometimes, the bird goes into a deeper state of rest, which is characterized by putting the head down for a period of around 15 minutes. These two types of rest add up to between six and seven hours sleep daily.
3. Horses
Horses have the ability to sleep for only two hours in a day. Just like giraffes, they are capable of sleeping for short bursts that last for around 15 minutes. Similarly, they can also sleep while standing or lying down. The young ones tend to sleep more than adults do. The animals sleep best in groups for additional protection, which is why a lone horse cannot go to sleep since its primary instinct is survival. Domesticated ones sleep for close to three hours in a day.
COUNTRIES IN THE WORLD WITH THE MOST BEAUTIFUL WOMEN
2. Seals
Some seals go to sleep with one side of their brain while others go to sleep completely. Others can go to sleep while completely submerged and come to the water surface to get a few breaths of air before going back down. Other species have been known to sleep while holding their nostril above the surface of the water during deep sleep. While on land, it is impossible for them to enter a state of deep sleep.
1. Whales
Due to their massive sizes, not all whales can afford to sleep for long as they can easily drown. Sperm whales sleep bobbing at the surface of the water in an upright position for about 5 to 10 minute periods. In fact, scientists suspect that they require the least sleep among mammals accounting for less than 10% of their daily activities.
The Best Liverpool Players of All Time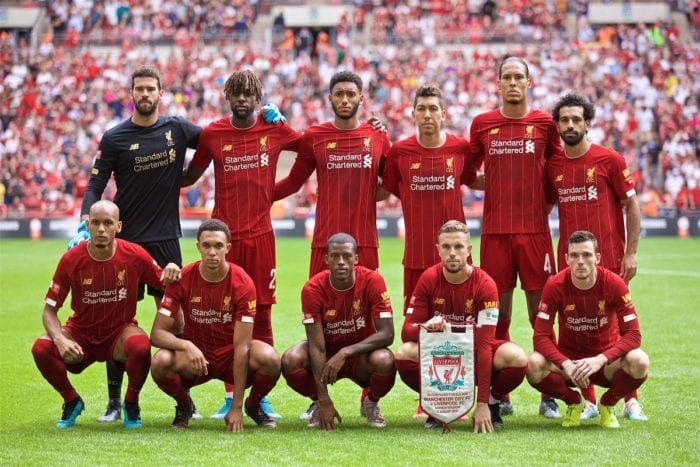 Since its inception in 1892, Liverpool FC have been one of the greatest clubs in English football history. In fact, many will argue based on the club's domestic and European successes, that Liverpool is England's greatest club. With 18 league titles and 5 European cups, along with a slew of FA Cup and League Cup victories, Liverpool is easily in the conversation. With the club's great success, it has needed great players. Some of soccer's greatest players have suited up for the Reds. Whether they were local lads or shrewd transfer purchases, the best players in Liverpool history are international icons due to the club's popularity.
If you were to ask Liverpool fans who were the greatest players to shake the Kop, opinions would be split. One thing you can agree on is that Kenny Dalglish is Liverpool fans' king. between his stint as a player and manager, he oversaw one of the most successful periods in club history. As for this generation's icon, no one can question Steven Gerrard's commitment and his list of accolades. While many players have come and gone, Gerrard, for nearly two decades, has been Anfield's most consistent performer. Not only is he one of Liverpool's favorite sons, but is a proven winner.
This is the list of the greatest soccer players in Liverpool's history. If you see someone who isn't on this list, feel free to add him. Vote or re-rank this list according to who you think is the best Liverpool player ever. Who is the greatest Liverpool player of all time? That's up to you to decide.
Steven Gerrard
Steven George Gerrard, MBE was an English footballer who plays for and captains Premier League club Liverpool. He has played much of his career as a central midfielder, but he has also been used as a second striker, holding midfielder, attacking midfielder, right back and right winger. Gerrard has spent his entire career at Anfield, making his debut in 1998, cementing his place in the first team in 2000, and succeeding Sami Hyypiä as team captain in 2003. His honours include two FA Cups, three League Cups, one UEFA Champions League, one UEFA Cup, and two UEFA Super Cups.
Kenny Dalglish
Kenneth Mathieson "Kenny" Dalglish MBE is a Scottish former footballer and manager. In a career spanning 22 years, he played for Celtic and Liverpool, winning numerous honours with both. He is Scotland's most capped player of all time with 102 appearances, and also Scotland's joint-leading goal scorer, with 30 goals. Dalglish won the Ballon d'Or Silver Award in 1983, the PFA Player of the Year in 1983, and the FWA Footballer of the Year in 1979 and 1983. In 2009 FourFourTwo named Dalglish as the greatest striker in post-war British football, and in 2006 he topped a Liverpool fans' poll of "100 Players Who Shook the Kop".
Ian Rush
Ian James Rush, MBE, is a Welsh former footballer. Rush played for Liverpool F.C. from 1980-1987 and 1988-1996, and is the club's all-time leading goalscorer, having scored a total of 346 goals in all competitions during his two spells at the club. Regarded as one of the greatest ever Liverpool players, Rush came 3rd in the "|100 Players Who Shook The Kop" – an official Liverpool fan poll. Rush also had short spells playing at Chester City, Juventus, Leeds United, Newcastle United, Sheffield United, Wrexham and Sydney Olympic. He made 73 appearances for the Wales national football team and he remains the record goalscorer for Wales with 28 goals between 1980 and 1996
Robbie Fowler
Robert Bernard "Robbie" Fowler is an English former professional footballer and manager who played as a striker from 1993 to 2012. Fowler was known for being a natural scorer with an instinctive goal-poaching ability. Fowler is best remembered for his time at Liverpool and is the sixth-highest goalscorer in the history of the Premier League. He scored 183 goals in total for Liverpool, 128 of which were scored in the Premier League. He earned the nickname "God" from the Anfield crowd, becoming a club legend due to his ruthlessness in front of goal and his cheeky personality
Luis Suárez
In January 2011, Suárez transferred to Liverpool, and won the League Cup in his first full season. In 2014, he was named the PFA Players' Player of the Year and the FWA Footballer of the Year as well as winning the Premier League Golden Boot, and sharing the European Golden Shoe with Cristiano Ronaldo before moving to Barcelona in a transfer worth €82.3 million (£64.98 million), making him one of the most expensive players in football history.
Xabi Alonso
He moved to Liverpool in August 2004 for £10.5 million and won the UEFA Champions League in his first season, under manager Rafael Benítez, scoring the equalizing goal in the Final against Milan. The following season, he won the FA Cup and the FA Community Shield.
Fernando Torres
Torres joined Premier League club Liverpool in 2007, after signing for a club record transfer fee. He marked his first season at Anfield by being Liverpool's first player since Robbie Fowler in the 1995–96 season to score more than 20 league goals in a season. The most prolific goalscoring spell of his career, he became the fastest player in Liverpool history to score 50 league goals. He was named in the FIFA World XI in 2008 and 2009. Torres left the club in January 2011 to join Chelsea for a British record transfer fee of £50 million,
Content on this website is protected by DMCA.  Dont waste your time copying because you would eventually remove it.